From the Shelf
Guidebooks Still Have My Back in the 21st Century
Spring is coming, and for me that typically means a little vacation. Passport in one hand, Global Entry number in the other, I'm ready to book (the cheapest) flights anywhere in the world. A couple years ago I went to Berlin, last year London. This year: Beijing!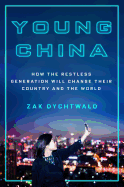 Nĭ hăo! I'm knee deep in a Mandarin language-learning app. I have pop superstar Zhang Guo Rong and Chengdu hip-hop artist Kafe.Hu playing on a loop. And I'm gobbling up Zak Dychtwald's personable inquiry into the social and cultural shifts experienced by Chinese millennials, Young China.

But I'd get nowhere without guidebooks. Every single time, they are absolutely worth the investment. My vacations are short--I'm spending four or five days in a city, not weeks. So I want curated recommendations at hand.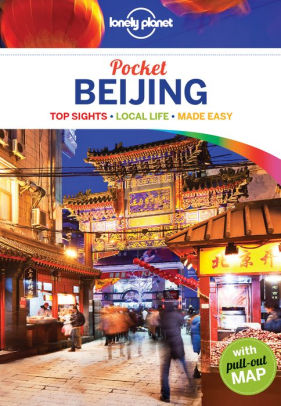 Right now, I'm familiarizing myself with Lonely Planet's pocket guides to Beijing and Shanghai--where I'll spend the tail end of my trip. I'll take these everywhere with me, because one time in Prague, my boyfriend and I mismanaged our sightseeing time (classic us!) and our phones were dying. Becoming ever so "hangry" as the evening grew darker, we whipped out our little book and quickly located a fabulous restaurant not six blocks away. Within minutes we were gorging on duck and herbal Czech liqueur.

Books like Moon's Berlin Walks can come in handy when you just want to take in the city without a destination in mind. And lots of guides will lay out a day-by-day plan for short-term travelers like yours truly: if you're only in Shanghai for two days, go here.
Of course, I do a lot of Internet research ahead of time; this is when I'm all over Time Out and Thrillist. But on the ground, where my data plan may be unreliable and my phone battery is finite, guidebooks have my back. --Dave Wheeler, associate editor, Shelf Awareness



In this Issue...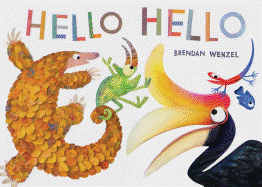 Caldecott Honor recipient Brendan Wenzel's bouncy rhymes accompany a startling and beautiful array of wildlife in this joyful picture book.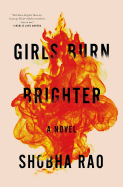 A devastating debut novel about the unrelenting bonds of friendship, Girls Burn Brighter is a literary force that empowers as it overwhelms.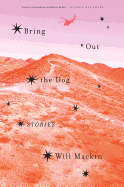 A powerful debut, Mackin's haunting stories capture both the minutiae of special operations warfare and the disquiet of those in the thick of it.
Review by Subjects:
Fiction ⋅ Mystery & Thriller ⋅ Biography & Memoir ⋅ Current Events & Issues ⋅ Essays & Criticism ⋅ Children's & Young Adult

From Bank Square Books/Savoy Bookshop & Cafe
Upcoming Events
03/24/2018 - 11:00AM
Join us at 11 a.m. every Saturday for story hour at Savoy Bookshop & Café, led by Miss Jess and Friends. These story hours are for all ages and feature Miss Jess, other booksellers, community members and sometimes even authors reading their own books.
SAVOY: Author Talk and Book Signing with Amy Bass (One Goal)
03/25/2018 - 4:00PM
Bank Square Books presents a discussion and book signing with Amy Bass, the author of the new book One Goal: A Coach, a Team, and the Game that Brought a Divided Town Together. This event is free and open to the public. About One Goal One Goal tells the inspiring story about overcoming the prejudices that divided a town bristling with racial tension. When thousands of Somali refugees resettled in struggling and mostly white Lewiston, Maine, ...
MOHEGAN SUN: Elizabeth George (The Punishment She Deserves) Talk & Book Signing
03/28/2018 - 7:00PM
Critically acclaimed author Elizabeth George hosts a page-turning event as part of Mohegan Sun's Winning Authors series. On March 28th, George engages fans in a live discussion of her latest crime thriller The Punishment She Deserves, in The Cabaret Theatre, followed by a book signing in The Shops concourse, hosted by Bank Square Books. This event is free with the purchase of a book through Bank Square Books, or $5 without a book. (We will refund your $5 ticket if you choose to...
LA GRUA CENTER: Vegas Tenold (Everything You Love Will Burn) Author Talk and Book Signing
03/29/2018 - 6:00PM
Bank Square Books and La Grua Center present an evening with award-winning journalist Vegas Tenold to discuss his book Everything You Love WIll Burn: Inside the Rebirth of White Nationalism in America. Books will be available for purchase and signing through Bank Square Books. There is a $5 suggested donation to La Grua Center to attend this event. About the Book Six years ago, Vegas Tenold embedded himself among the members of three of America's most ideologically extreme white nationalist...
03/31/2018 - 11:00AM
Join us at 11 a.m. every Saturday for story hour at Savoy Bookshop & Café, led by Miss Jess and Friends. These story hours are for all ages and feature Miss Jess, other booksellers, community members and sometimes even authors reading their own books.
SAVOY: Poetry Salon Hosted by Lisa Starr
04/02/2018 - 5:00PM
Savoy Bookshop & Café and poet Lisa Starr invite you to join us for a poetry salon at the bookstore. All are welcome, and beverages and snacks will be available for purchase from the cafe.
BSB: Reading and Signing with Susanne Davis (The Appointed Hour)
04/03/2018 - 6:00PM
***THIS EVENT HAS BEEN RESCHEDULED FROM MARCH 7*** Bank Square Books presents a reading with Susanne Davis, the author of the new book, The Appointed Hour. This collection of short stories illustrates rural life in Connecticut, showing how several generations of people forgotten by society have stuggled and perservered. Sure to be thought-provoking, this free event is open to the public. About Susanne Davis Susanne Davis is a graduate of the Iowa Writers Workshop, and she teaches...
Book Candy
Top 10 Fictional Runaway Moms
Author Laura Lippman chose her "top 10 runaway mothers in fiction" for the Guardian.
---

"Can you guess the famous book from the last line?" Buzzfeed challenged.
---
From Peter Pettigrew to Jamie Lannister, Bustle found "the 13 biggest backstabbers in literary history."
---
Noting that the collections feature cannibalism, bugs and Dracula, Gastro Obscura featured "14 unusual cookbooks that were still fit to print."
---

Bookshelf featured Objet élevé, "an installation in three parts that functions as a connection between two floors while also offering space to work, collect and store."

Great Reads
Rediscover: The Yiddish Policemen's Union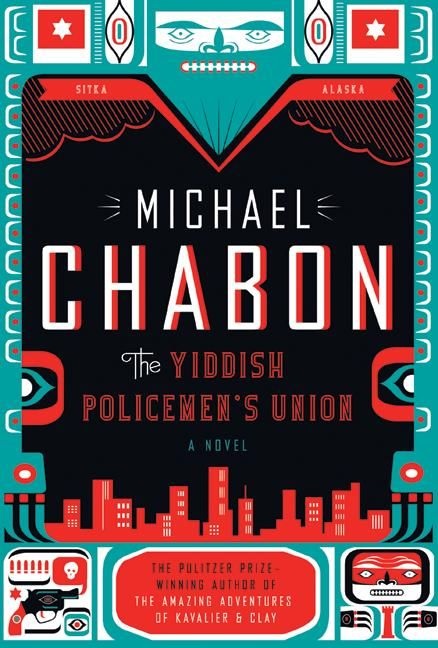 In 1940, the United States Department of the Interior under Harold Ickes outlined a plan to resettle European Jewish refugees in Alaska. In real life, this proposal met fierce resistance from Alaska Territory's representative in Congress, Anthony Dimond. In Michael Chabon's The Yiddish Policemen's Union, Dimond dies in a car accident, and by the modern day, Sitka, Alaska is an autonomous Jewish metropolis. But this Federal District was never meant to be permanent, and only months remain until "Reversion," in which Sitka will be given to the state of Alaska. For Meyer Landsman, a homicide detective (or "latke," nicknamed for their wide-brimmed hats), a fresh murder case should be the least of his problems after alcoholism, divorce and the looming unknowns of Reversion, but the dead body discovered elsewhere in his grimy hotel home leads Landsman down a tunnel of criminal Hasidic sects, personal demons and international plots of messianic proportions.

Michael Chabon (winner of the Pulitzer Prize for The Amazing Adventures of Kavalier & Clay and author, most recently, of Moonglow) crafts a genre-defying spectacle in The Yiddish Policemen's Union, at once a master work of speculative fiction/alternate history (it won the Hugo and Nebula awards for best novel) and dizzying police noir puzzle. Chabon's "Frozen Chosen" speak Yiddish with their own Sitka slang peppered in the prose, giving his already tasty writing an endearing tang. The Yiddish Policemen's Union was released in paperback in 2008 by Harper Perennial ($16.99, 9780007149834). --Tobias Mutter

The Writer's Life
Lars Kepler: Nightmares As Harbingers of Good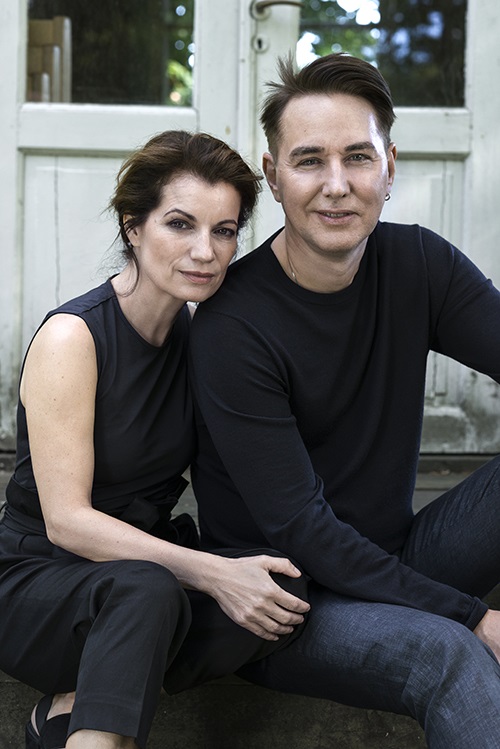 photo: Ewa Marie Rundquist
After publishing separate books under their real names, married couple Alexander Ahndoril and Alexandra Coelho Ahndoril created the Lars Kepler persona to write the internationally bestselling thriller series featuring Detective Inspector Joona Linna of the Swedish national police. The Sandman (see our review below), fourth in the series, sees Linna asking his formidable colleague Saga Bauer to help him once again confront a serial killer who threatened Linna's family years ago. And, once again, the Ahndorils show they are masters of unrelenting suspense.

Which one of you usually comes up with more disturbing scenes, and do you ever scare each other with how dark you can go?

Our fantasies and fears are very similar. Perhaps that's why our collaboration works so well. But there's no doubt that we scare ourselves and each other. Alexandra always experiences nightmares about halfway through the writing process. We've learned to take it as a good sign, since the nightmares disappear once we're done writing.

Since you don't divide up chapters when writing, how does the process work? Do you write together at the same computer?

It starts with long conversations, until we find a fundamental idea that we are passionate about and then we develop the narrative. At one point, we start to fill a wall with small pieces of paper, where every piece represents a scene in the story. We spend a couple of weeks standing in front of the wall, rearranging the pieces of paper, discussing alternatives and the decisions made by the characters. We don't stop until we feel completely certain that we have captured our story. And that's the point when we begin to write.

We sit side by side with one computer each and e-mail each other, exchange passages constantly, edit them, add to them, and continue writing where the other one left off. At the end of the writing process there is not a single sentence that one of us has written alone.

What qualities do you share with Joona and Saga, and in what ways do you differ most from them?

What a fun question! Joona Linna and Saga Bauer are sprung from our imagination, so there must be some aspects of us within them, but we lack most of the extraordinary abilities that make them stand out. Alexandra was at one point a skilled sharpshooter, just like Saga and Joona. Alexander has practiced Thai boxing and was recruited to the Special Forces. He is also a very stubborn person who never gives up, which is one of the defining traits of Joona Linna.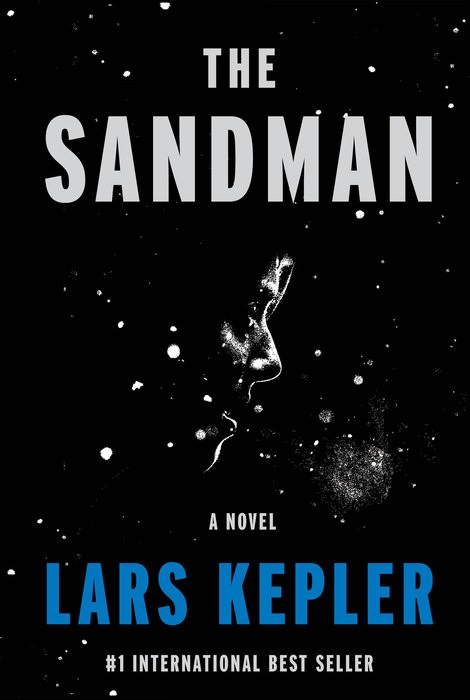 Your style is very cinematic. How has your love of films influenced your writing? Who are your favorite directors?

We both love movies and books. Since we devote all day, every day, to writing, it's a nice way for us to relax by embracing fiction in a different form. That's probably why we watch at least one movie per night and a few episodes of a TV show. We've brought a lot of influences from the world of movies into our writing, the intense feeling of being present and the need for a strong momentum.

There are so many fantastic directors and exceptional movies, but we usually spend our weekends watching movies with our teenage daughters and the movies they've become infatuated with are Fight Club and The Game by David Fincher, The Butterfly Effect by Eric Bress and J. Mackye Gruber, and Inglourious Basterds by Quentin Tarantino.

The Joona Linna books are set for new film and TV adaptations. Screen versions often differ from the source material, but which elements would you say shouldn't be changed? For example, what if the filmmakers want to move the setting away from Sweden?

We're very happy about this--it's exciting, and we feel we are in good hands. However, movies and TV differ quite a bit from books, and for us, a movie set in Sweden is not crucial. We write stories that we perceive as being universal, stories about extreme situations and how they affect people and relationships.

Does Lars Kepler usually materialize to tell you he has a story idea, or do you get the idea first and then conjure him to start writing?

Ever since we started writing together we've experienced a big, creative rush. In the beginning, we were worried that the magic we had found via Lars Kepler would eventually disappear. We did everything in our power to make him stay with us. We even acquired certain habits to evoke the Lars Kepler feeling. But subsequently we've started to trust that he'll stay with us, even without the rituals. The ideas are always born through our conversations. We talk about fears, about exciting thoughts, intriguing situations and suddenly we have the heart of a new story, something we feel is authentic, something that we feel engaged with on a deep level.

Do you have plans to write non-crime books together?

We don't have any such plans, since we just have too much fun doing what we do, and the grand possibilities and complexity of the crime genre is still a challenge. --Elyse Dinh-McCrillis, blogger at Pop Culture Nerd

Book Reviews
Fiction

Random House, $27, hardcover, 192p., 9780812995640

Flatiron Books, $25.99, hardcover, 320p., 9781250074256
Unnamed Press, $17.99, paperback, 9781944700515
Mystery & Thriller
Knopf, $27.95, hardcover, 464p., 9781524732240
Mulholland Books, $27, hardcover, 352p., 9780316466806
Biography & Memoir
Yale University Press, $30, hardcover, 360p., 9780300226102
Pegasus, $35, hardcover, 544p., 9781681776538
Current Events & Issues
St. Martin's Press, $25.99, hardcover, 256p., 9781250169938
Tuttle, $19.99, hardcover, 288p., 9780804849333
Essays & Criticism
Farrar, Straus & Giroux, $27, hardcover, 336p., 9780374282219
Children's & Young Adult

Chronicle Books, $17.99, hardcover, 52p., ages 3-8, 9781452150147
Disney-Hyperion, $17.99, hardcover, 32p., ages 3-5, 9781368013529
Candlewick, $17.99, hardcover, 320p., ages 14-up, 9780763694258