From the Shelf
Extreme Browsing
After reading an article about the delights of bookstore browsing (something I rarely do--I usually have a specific book in mind), I decided to divide an unexpected largesse among three indie stores, and so I wandered the aisles to explore outside my usual genres. My rules were: 1) no mystery or fiction, and 2) only paperbacks. Here are a few I bought.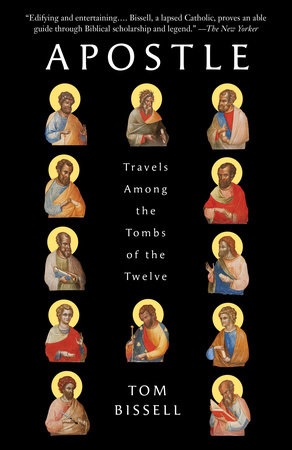 Headed for travel, I got sidetracked (as should happen when browsing) by a travel-ish book: Apostle: Travels Among the Tombs of the Twelve by Tom Bissell. The first sentence I read hooked me: "Early one morning, I walked along the calm, torpid Tiber River, the sky above streaked with watermelon light." I immediately wanted to be with the author, searching for saints (and a cappuccino).


I turned around and browsed the real travel section, and selected The Places in Between by Rory Stewart, serendipitously blurbed by Tom Bissell: "A striding, glorious book." In January 2002, Stewart walked across Afghanistan. That's intriguing enough, but during the journey, he was joined by a retired fighting mastiff, Babur. Next, I picked up Anne Garrels's Putin Country: A Journey into the Real Russia. For an NPR junkie, Garrels is catnip, so that was a natural.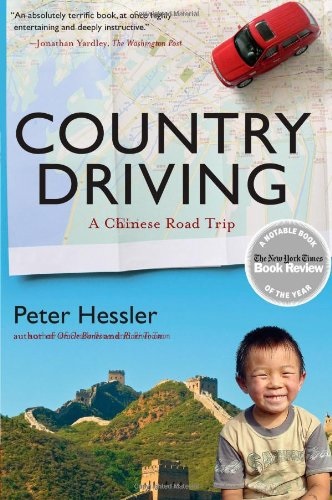 A few years ago, I read River Town: Two Years on the Yangtze by Peter Hessler (while I was actually on the Yangtze). I became a Hessler fan, so I picked up Country Driving: A Chinese Road Trip and read, "There are still empty roads in China, especially on the western steppes, where the highways to the Himalayas carry little traffic other than dust and wind.... It was the thought of all that fleeting open space... landscapes on the verge of change--that finally inspired me to get a Chinese driver's license." I'm in. --Marilyn Dahl



In this Issue...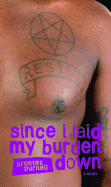 In Brontez Purnell's outstanding and wicked first novel, returning home to Alabama forces DeShawn to come to grips with the dead men who have shaped him.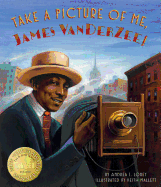 Take a Picture of Me, James VanDerZee is a picture book biography that shares the beauty in VanDerZee's life and work.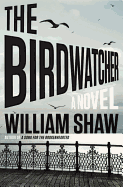 A policeman forced to assist a new co-worker with the investigation of a brutal murder discovers personal connections to his own violent past.
Review by Subjects:
Fiction ⋅ Mystery & Thriller ⋅ Food & Wine ⋅ Biography & Memoir ⋅ Science ⋅ Children's & Young Adult ⋅ Performing Arts ⋅ Poetry
From Bank Square Books & Savoy Bookshop & Cafe
Upcoming Events
MOHEGAN SUN: Delicious Discussions with Allegra Goodman (The Chalk Artist)
07/25/2017 - 12:00PM
Otis Library in Norwich and Bank Square Books present a Delicious Discussions luncheon with Allegra Goodman (The Chalk Artist). Tickets for this event are $45 and include an author talk and signing, a copy of the book and a buffet lunch at Michael Jordan's Steak House at Mohegan Sun. This event will take place at noon on June 27 and requires pre-registration. Delicious Discussion Author Series is a partnership between Otis Library, Bank Square Books and Michael Jordan's Steak...
SAVOY: John Pielmeier (Hook's Tale) Author Talk and Book Signing
07/26/2017 - 7:00PM
Savoy Bookshop & Café presents an author talk and book signing with playwright and screenwriter John Pielmeier, the author of Hook's Tale: Being the Account of an Unjustly Villainized Pirate Written by Himself. This event is free and open to the public; no RSVP is required. About the Book A rollicking debut novel from award-winning playwright and screenwriter John Pielmeier reimagines the childhood of the much maligned Captain Hook: his quest for buried treasure, his friendship...
07/29/2017 - 11:00AM
Savoy Story Hour Featuring Jill Austin (Where Did All the Rs Go?)
07/29/2017 - 11:00AM
SAVOY: Book Signing with Tim Jones (Aesop Takes Ominous For a Walk)
07/29/2017 - 3:00PM
Join Savoy Bookshop & Café for an open house book signing for Tim Jones' new Sour Grapes coloring book: Aesop Takes Ominous for a Walk. This event is free and open to the public.
07/30/2017 - 3:00PM
Join Savoy Bookshop & Cafe for a celebration concluding the month-long Find Waldo Local scavenger hunt! Following Waldo themed games and activities, participants who submitted their completed Waldo passports will be entered into a prize giveaway. The grand prize is a six-volume deluxe set of Waldo books. This event is free and open to the public.
07/30/2017 - 1:00PM
Join Bank Square Books for a celebration concluding the month-long Find Waldo Local scavenger hunt! Following Waldo themed games and activities, participants who submitted their completed Waldo passports will be entered into a prize giveaway. The grand prize is a six-volume deluxe set of Waldo books. This event is free and open to the public.
WESTERLY LIBRARY: Lisa Fiedler + Gabriel Gale (Ages of Oz: A Fiery Friendship) Kids' Event
08/02/2017 - 5:00PM
Savoy Bookshop & Café and the Westerly Library present an afternoon with kids' author Lisa Fiedler and Gabriel Gale in celebration of their new book Ages of Oz: A Fiery Friendship. These books are geared toward ages 8-12, but kids and adults of all ages are welcome to this free event. Books will be available for purchase that evening through Savoy. About the Book Lions, and tigers, and bears, not quite! Travel down the red brick road with the world's most iconic Good Witch,...
BSB: Danya Kukafka (Girl in Snow) Author Talk and Signing
08/03/2017 - 6:00PM
Join Bank Square Books for an author talk and signing with Danya Kukafka for her book, Girl in Snow, on August 3 at 6 p.m. This event is free and open to the public. About the Book When a beloved high schooler named Lucinda Hayes is found murdered, no one in her sleepy Colorado suburb is untouched—not the boy who loved her too much; not the girl who wanted her perfect life; not the officer assigned to investigate her murder. In the aftermath of the tragedy, these three indelible characters—...
Great Reads
Rediscover: Jane Austen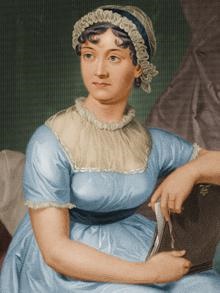 July 18 marked the 200th anniversary of English novelist Jane Austen's death. Austen (1775-1817) succumbed to an unknown illness at age 41, leaving four major novels published during her lifetime: Sense and Sensibility (1811), Pride and Prejudice (1813), Mansfield Park (1814) and Emma (1815). Northanger Abbey and Persuasion were published posthumously, and the incomplete manuscript eventually titled Sanditon wasn't released until 1925. Austen's tragically truncated body of work show a transition from 18th-century sentimental novels (as parodied in Sense and Sensibility) to 19th-century literature. Though Austen achieved some contemporary success, the authorship of her novels was kept hidden. However, her modern popularity places her in the pantheon of literary greats. One of many indications of this: On July 18, the Bank of England unveiled a new £10 note bearing Austen's portrait, making her only the second woman, after Queen Elizabeth II, to appear on currency in England and Wales.

Austen's work is a continual source of scholarship, adaptations and plain good reading. Her sharp wit, biting irony and keen eye for social drama have kept readers coming back for two centuries. Pride and Prejudice, that Regency romcom as insightful as it is entertaining, has sold more than 20 million copies. Austen has more than earned her place in the Western canon and is always worth another read. --Tobias Mutter
The Writer's Life
A Mammoth of a Story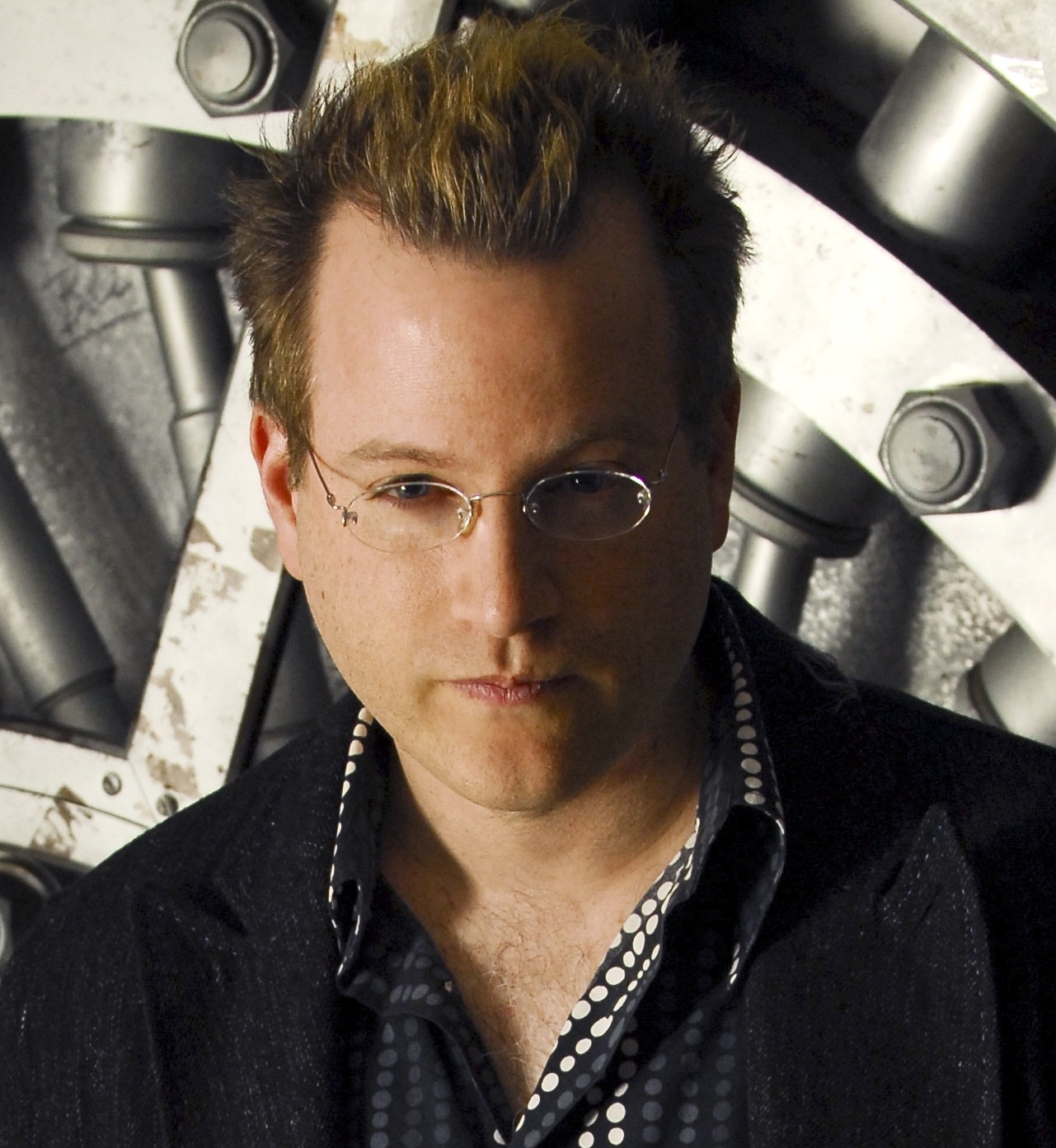 photo: Eric Levin
Who doesn't love the idea that past mistakes of the human race could possibly be undone by scientific ingenuity? The very thought that one could, with dedicated work, bring an alternate view of the future from improbable to reality is what drives many people toward the sciences. Ben Mezrich's Woolly: The True Story of the Quest to Revive One of History's Most Iconic Extinct Creatures (out now from Atria; reviewed below) is, in part, an account of the scientific community's quest to return the Woolly Mammoth to Northern climates; it's also about the impulses driving those who are trying to achieve what was once considered impossible.

Tell us about the process of putting together this book. What kinds of research were involved?

I've been fascinated by Woolly Mammoths ever since I was a kid; at the same time, my entire goal in life as a writer was to be Michael Crichton. When I first heard about George Church and his Woolly Mammoth Revival project, I became obsessed with the idea of writing it. I reached out to him and he invited me into his lab. I embedded myself there, and got to know his post-docs as well as I could. I was like a fly on the wall, watching this crazy science. As with all of my books, my goal is to tell a true story in a thrilleresque fashion. I want to write it as if it already was a movie, which is how I see it in my head. So I spent months researching, talking to everyone I could, trying to understand the science--and then I tried to make it feel, through the writing, as exciting as it does inside my head.

Aside from Michael Crichton's, what books really stuck with you, both in terms of shaping your writing and fueling your love of reading?

As a kid my dad had a rule: my brothers and I had to read two books a week before we were allowed to watch television. So every week we would pick books--anything counted--and he would test us on them. I usually went for science fiction--I fell in love with Asimov, Heinlein, Bradbury. Then as I got older, I moved into Crichton, and then Hemingway. As an adult I read and read The Sun Also Rises the first week of every month. Pretty crazy, but I think it taught me a lot about how to paint a picture with a small amount of words. Then I discovered Hunter S. Thompson and he blew my mind. I really wanted to be a blend of Crichton and Thompson. Telling true stories in a thriller fashion, using real facts to construct something compelling.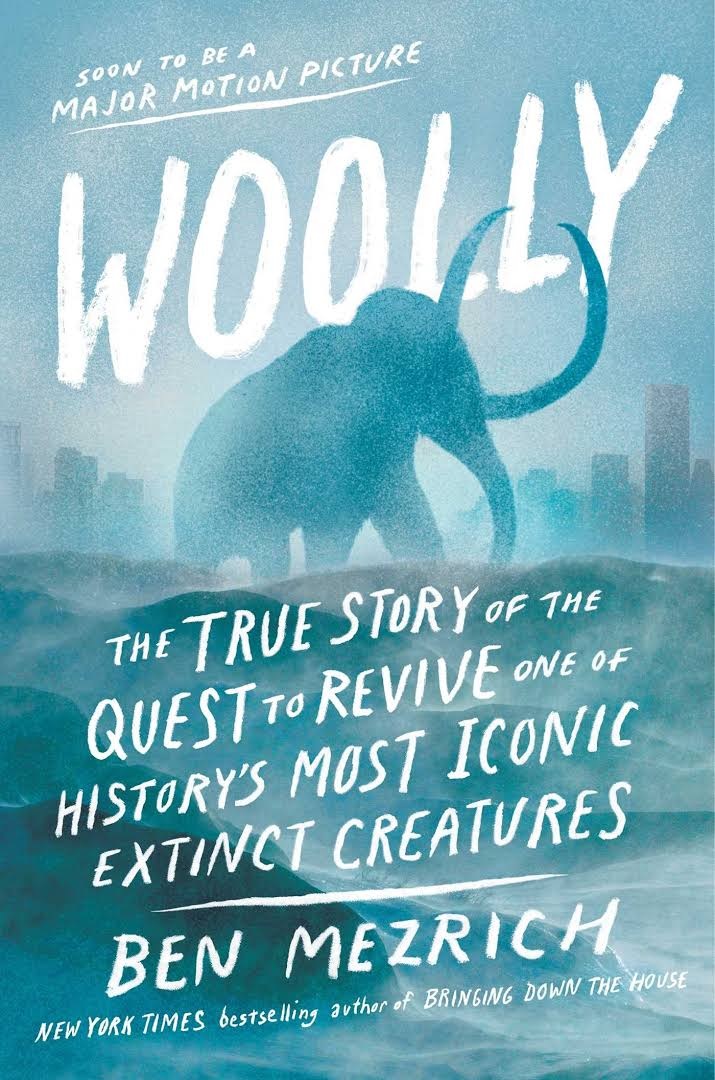 The stories of the people involved in this project--their similarities and differences--are explored in Woolly, and you bring it all together in a way that gives the project a sort of epic scale. Did you get a sense that they feel part of an epic story?

Absolutely, epic is the right word. These young scientists who work in Church's lab are truly creating our future. They are bringing back an extinct species using cutting-edge genetic engineering. Because of them, Woolly Mammoths are actually going to walk the earth after being extinct for 3,000 years. That's insane, and huge. And these kids, essentially, aren't doing it for money or fame--they are just doing it because it's a scientific problem they are solving. And then there's George Church himself. I idolize him. He's this incredible, brilliant person--the Einstein of our times--who is pushing us toward a future that he, internally, has already envisioned. I do think everyone who has really thought about the Woolly Mammoth revival feels it's something epic, immense. My favorite quote from the book is what one of the scientists told me: "It's only science fiction until we remove the fiction, then it becomes real...."

How does their work fit into the larger quilt of scientific research? Do you see implications of their work for other fields of study?

That's really the core of the story. The Woolly Mammoth project is a moon shot. It's going to lead us in so many incredible directions. These same tools are employed in reverse aging. The next generation is going to live 150 years because of CRISPR and the mechanisms involved in building a Mammoth. The cure for cancer is going to come from the fact that elephants don't get cancer, because of something written in their genes. Mosquitos that can't carry malaria, the elimination of Lyme disease, biofuels from bacteria, all of this comes out of these advances in synthetic biology. I don't think I can overstate it--the same tech involved in bringing back the mammoth is going to change all of our lives. --Matthew Tiffany, LCPC, writer for Condalmo and psychotherapist
Book Reviews
Fiction

Amethyst Editions/Feminist Press, $17.95, paperback, 208p., 9781558614314
Little, Brown, $28, hardcover, 432p., 9780316375191
Berkley, $27, hardcover, 320p., 9780525954460
Mystery & Thriller

Mulholland Books, $26, hardcover, 336p., 9780316316248
Dutton, $26, hardcover, 352p., 9781101985366
Food & Wine
Roost Books, $24.95, paperback, 240p., 9781611804553
Biography & Memoir
Fentum Press, $18.95, paperback, 608p., 9781909572065
Science
Atria, $26, hardcover, 304p., 9781501135552
Children's & Young Adult

Lee & Low, $19.95, hardcover, 40p., ages 6-9, 9781620142608
Ten Speed Press/Crown, $16.99, hardcover, 128p., ages 10-up, 9781607749783
HarperTeen, $17.99, hardcover, 384p., ages 14-up, 9780062397072
Performing Arts
Faber & Faber, $29.95, hardcover, 464p., 9780571327744
Poetry
W.W. Norton, $26.95, hardcover, 112p., 9780393608625
--- SPECIAL ADVERTORIAL OFFERINGS ---

Growing Friendships: A Kid's Guide to Making and Keeping Friends


by Dr. Eileen Kennedy-Moore & Christine McLaughlin


Dear Reader,

Research shows that one-fourth to one-half of children's friendship don't last the whole school year.

Chris and I wrote Growing Friendship to give girls and boys real help with common but painful friendship challenges, such as teasing, arguments, or feeling left out.

Gentle humor makes the information appealing and memorable. The book is filled with cartoons, quizzes, and research-based tips…plus a cat and dog who offer goofy suggestions (e.g., "He should sniff their butts!").

Email me at ekm@EileenKennedyMoore.com to enter to win a signed copy.

Warm wishes,

Eileen

Eileen Kennedy-Moore, PhD

www.DrFriendtastic.com (for kids)


PUBLISHER: Beyond Words/Simon & Schuster

PUB DATE: July 18, 2017

TYPE OF BOOK: Middle-grade nonfiction

PRICE: $23.99
The Crowns of Croswald


by D.E. Night


Dear Reader,

I write to you from my family's old barn, where the scent of warm sweet hay hits you when you roll back the big green doors. This is my dreaming place. I've always been fascinated by magic in this world, even more so in the worlds that I imagine while I lay here.

Every scrivenist has a story and I can't tell you how thankful I am that you have decided to join Ivy on hers. By you reading this, I know that you must love magic, adventure, and enchanted places as much as I do. The story I share with you was buried in me too long! A story about a spirited girl that sets out on a fantastical adventure despite being unsure of where it will lead.

I'd love to hear from you! Visit www.DENight.com for contact details and Croswald backstory.



Thank you for coming along!

D.E. Night

Buy on Kobo: https://www.kobo.com/ww/en/ebook/the-crowns-of-croswald


PUBLISHER: D.E. Night

PUB DATE: June 22, 2017

TYPE OF BOOK: Middle-grade

PRICE: $8.99