From the Shelf
Christmas in May
Last fall, I received a copy of Fields Where They Lay (Soho Crime). I'd come across the author, Timothy Hallinan, often--he's been publishing crime novels since 1989, with three protagonists: Poke Rafferty, Simeon Grist and Junior Bender. But I had never read him, and don't know why I decided to read this Junior Bender--in May. Out of season. But I am so glad I did--Junior is quite the find. In this mystery, Junior's hired by a Russian mobster to solve a shoplifting problem in his sad, declining Los Angeles mall. The plot's twists are shadowed by Junior's dislike of the holiday. "My issues with Christmas go way back. In fact, the only seasonal present from my father that I've kept is an aversion to Christmas."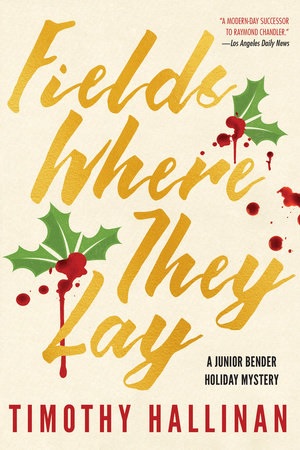 Hallinan's vivid prose amplifies the story. "The astringent December sunlight looked, as always at this time of year, like it had been ladled into the smog with a teaspoon, like vinegar." Characters are deftly sketched: the mobster had "dead-looking, oddly flossy blond hair, like an over-styled child's doll might have after her thirtieth perm"; a woman's taut expression "suggested that she had long ago stopped expecting moments of grace that didn't have a price attached to them."

Bender is assaulted by mobsters, seasonal regrets and relentless Christmas music. "The kid kept singing about his damn drum. Who the hell bangs a drum around a newborn baby?" In addition to some fascinating arcana--you'll learn where the word bric-a-brac came from, as well a get a short history of keys--a story from a Jewish Santa adds a fillip of wisdom. Junior Bender knows "the edge of sorrow is especially sharp in what's supposed to be a season of joy," and he learns how to live with both regret and hope. --Marilyn Dahl



In this Issue...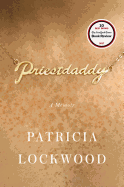 An intense and often zany memoir about life with a Catholic priest for a father.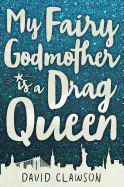 A witty and modern retelling of Cinderella in which the prince finds a Ferragamo and the fairy godmother impersonates Diana Ross.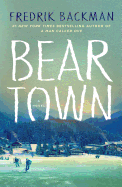 The definition of loyalty is challenged when a dark event threatens to steal the future of a small town hitching its dreams to a junior hockey team.
Review by Subjects:
Fiction ⋅ Mystery & Thriller ⋅ Food & Wine ⋅ Biography & Memoir ⋅ History ⋅ Essays & Criticism ⋅ Children's & Young Adult ⋅ Art & Photography

From Bank Square Books & Savoy Bookshop & Cafe
Upcoming Events
Savoy Story Hour with Jane Perkins (Read. Write. Evacuate)
05/27/2017 - 11:00AM
Read. Write. Evacuate. illustrates the importance of being responsible and safe during emergencies at school. Several scenarios, such as fire drills, intruder drills, and evacuations, are explained through the eyes of elementary school children. While the primary purpose of this book is to engage students in dialogue about school emergencies, this book is also for educators who have struggled to find clear, concise, developmentally appropriate language that explains school safety and...
SAVOY: Book Signing with Christine Beauchaine (Winds of Providence)
05/27/2017 - 3:00PM
Savoy Bookshop & Café presents an open house book signing with local author Christine Beauchaine, author of the novel Winds of Providence. On September 21, 1938 a hurricane charged up the East Coast of the United States. It made landfall without warning. It devastated Long Island, New York and Southern New England. Over 600 people lost their lives. Thousands of houses were damaged. The storm did what would be over $4 Billion worth of damage by today's standards. Intertwined with the story...
05/27/2017 - 05/29/2017 - 8:00AM
BSB: Book Signing with Tim Love (The Book That Gets Better with Age)
05/27/2017 - 1:00PM
The Book That Gets Better With Age is a collection of aphorisms and stories about the things that can get better as we age. It offers a humorous and insightful look through the looking glass of aging. As you read the book, the type gets bigger. And, the illustrations that accompany each chapter illuminates the idea that aging is actually full of promise and not a diminishment of life. Tim is former Vice-Chairman of Omnicom Group, a leading global advertising and marketing services...
SAVOY: J. Courtney Sullivan and Jill Santopolo Author Talk and Book Signing
05/30/2017 - 6:00PM
Savoy Bookshop & Café presents an author talk and book signing with bestselling author J. Courtney Sullivan (Saints for All Occasions) and Jill Santopolo (The Light We Lost). This event is free and open to the public. About Saints for All Occasions A sweeping, unforgettable novel from The New York Times best-selling author of Maine, about the hope, sacrifice, and love between two sisters and the secret that drives them apart. Nora and Theresa Flynn are twenty-one and...
MOHEGAN SUN: Mike Tyson Book Signing (Iron Ambition)
05/31/2017 - 7:00PM
The undisputed former world heavyweight champion Mike Tyson packs a punch with fans during an exclusive Signings & Sightings event at Mohegan Sun. Tyson shares his latest memoir, Iron Ambition, during a special autograph session on May 31st in The Shops concourse. DISCLAIMER: Tyson will only be signing copies of his book Iron Ambition, which is available for preorder through Bank Square Books. Guests are encouraged to preorder, as there are a limited amount of spots available for...
BSB: Self-Improvement Series with Robert E.P. Elmer (Join the Journey: Care for the Alzheimer's Caregiver)
06/01/2017 - 6:00PM
Bank Square Books presents the next in our Self-Improvement Series, with Robert E.P. Elmer III, the author of Join the Journey: Care for the Alzheimer's Caregiver. Our Self-Improvement Series focuses on self-help and inspirational stories to help you learn and grow as a human being. This event is free and open to the public. Elmer is a Certified Master Trainer of Alzheimer's Care and a State Certified Senior Care Administrator who has managed four different communities for...
06/03/2017 - 11:00AM
SAVOY: Book Signing with Martha Reynolds (A Winding Stream)
06/04/2017 - 2:00PM
Savoy Bookshop & Cafe presents an author talk and book signing on June 4 from 2:00-4:00pm with Martha Reynolds, author of A Winding Stream. This event is free and open to the public. About the Book In 1924, Earl Handy and John Hudson took a two-week canoe and camping trip that started on the Moosup River in Rhode Island. They paddled to the Quinebaug in Connecticut, connected to the Thames, and ended on the Pawcatuck River. Handy kept a journal of this adventure, and, along...
BSB: Dirk Vlieks (Square One) Book Signing
06/04/2017 - 1:00PM
Join local author Dirk Vlieks for an open house book signing at Bank Square Books on Saturday, June 4, from 1 to 3 p.m., for his new book Square One: Returning to Life and Competitive Running after My Devastating Stroke. Dirk Vlieks was at the top of his game. At the age of thirty-two he was a top-ranked triathlete with numerous Ironman finishes under his belt. That all changed in an instant one day in June of 2006 when he stepped groggily from his bike in Honu, Hawaii, and collapsed. He...
Savoy Fiction Book Club: A Gentleman in Moscow
06/05/2017 - 6:00PM
This month we will be reading A Gentleman in Moscow, by Amor Towles.
SAVOY: Nan Rossiter (Summer Dance) in Conversation with Susan Kietzman (Every Other Wednesday)
06/06/2017 - 6:00PM
Savoy Bookshop & Café presents an author discussion featuring Nan Rossiter, the bestselling author of Summer Dance; and Susan Kietzman, the Mystic author of Every Other Wednesday. This event is free and open to the public. About Nan Rossiter New York Times and USA Today bestselling author Nan Rossiter's adult fiction is often compared to the work of Nicholas Sparks - especially her first novel, THE GIN & CHOWDER CLUB. Nan's second novel, WORDS GET IN THE WAY, is an uplifting story...
Book Candy
Seeing Favorite Books on the Screen
"The 10 emotional stages of seeing your favorite book as a TV show or movie" were explored by Bustle.
---
Merriam-Webster looked up "10 Sherlock Holmes words worth investigating."
---
Quirk Books imagined "if beloved authors had a 2000s Goth phase."
---
Take a look: "an oral history of Reading Rainbow" was presented by Mental Floss.
---
Vogue offered tips on "how to make your bookshelves beautiful."

Great Reads
Rediscover: Band of Brothers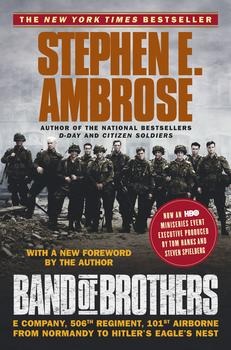 Military historian and biographer Stephen E. Ambrose (1936-2002) was inspired to write his most popular book, Band of Brothers: E Company, 506th Regiment, 101st Airborne from Normandy to Hitler's Eagle's Nest, while attending a reunion of Easy Company veterans in 1988. During interviews conducted for the National D-Day Museum in New Orleans (now called the National WWII Museum), Ambrose was struck by the lasting bond still shared by these aging soldiers. In 1992, after incorporating more interviews and input from Easy Company survivors, Band of Brothers was released to rave reviews, becoming Ambrose's first bestseller. Its 2001 adaptation into a 10-part HBO miniseries (for which Ambrose was an executive producer) brought the story of Easy Company to an even wider audience.

Band of Brothers tracks the training and combat experiences of a parachute infantry company through the D-Day invasion, across France, Holland and Germany, all the way to Hitler's hideout in Berchtesgaden. Easy Company's parachute drops into Normandy and the Netherlands, their besiegement in Bastogne, among so many other perilous operations, shows what ordinary men were capable of when called upon to serve--an apt lesson for this upcoming Memorial Day. A miniseries tie-in edition, with a new foreword by Ambrose, was released by Simon & Schuster in 2001 ($17, 9780743224543). --Tobias Mutter

The Writer's Life
Paula Hawkins: Drawn to Dark Subject Matter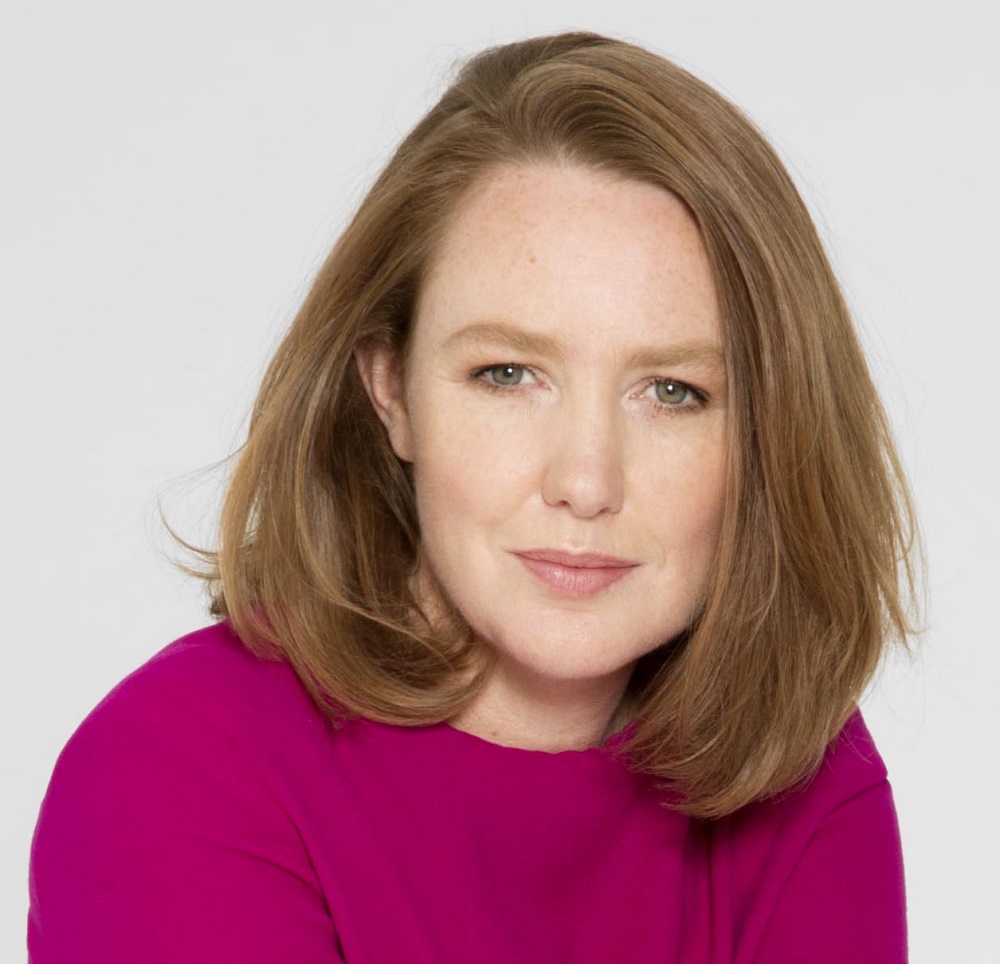 photo: Alisa Connan
Paula Hawkins is best known for The Girl on the Train, her psychological thriller (turned major motion picture) about a despondent, down on her luck, voyeuristic commuter who gets swept up in a murder investigation. Hawkins's sophomore psychological suspense novel, Into the Water (just published by Riverhead; read our review below), delivers another dark, spellbinding story that explores the overt and subtle ways trauma, grief and long-buried secrets can affect minds, hearts and motivations.

Why do you think The Girl on the Train resonated so deeply with readers?

I think there are two main points of resonance: the voyeuristic impulse, which I believe is universal, and the character of Rachel (the main protagonist). Rachel is liked and loathed, but she rarely bores.

Has success altered how you write?

Success is both reassuring (people liked the book, so I must have done something right) and unnerving (I now have a huge readership with sky-high expectations). When I was writing Into the Water, I just had to shut out the noise, concentrate on the task at hand and write the best book that I could. That is how I approach every book: I want to improve, to stretch myself.

Is the town of Beckford, the setting of Into the Water, based on an actual place?

Beckford is entirely fictional, although the part of the world in which I have placed it--Northumberland, in the northeast of England--is real.

Why did you choose to structure the book via varying points of view, weaving in a complex and historical backstory and even including fictional book passages?

I had to devise all sorts of strategies in order to tell this twisted tale. There are many mysteries in the book, both current and historic--and the challenge was to allow the characters' secrets to reveal themselves at the right pace and in an interesting way. So I chose to tell my story from many different viewpoints, some first person and some third person; I chose to include flashbacks and a book-within-a-book.... I even chose to leave one or two mysteries unsolved.

A large cast of characters populates Into the Water and those characters are quite diverse in terms of age, life experience, status and background.

The characters developed slowly, over time, the way my characters always do. I have to live with them for a while, to get into their heads and under their skin. That was quite a task for this book, because it has a much wider cast of characters than The Girl on the Train did.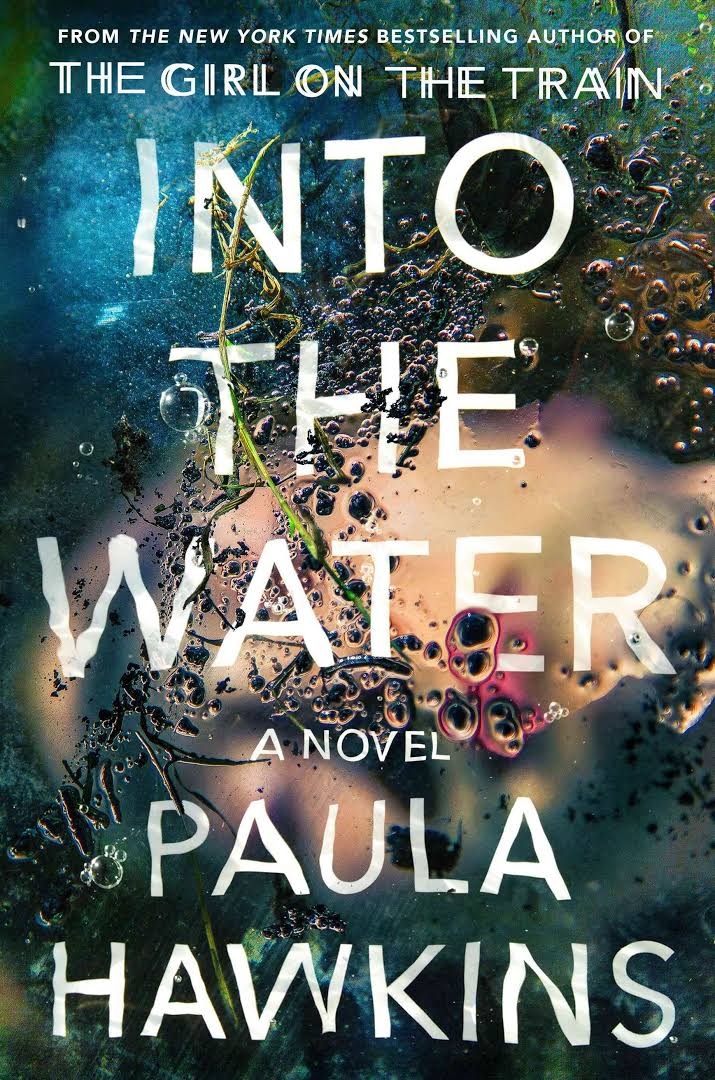 Any favorite characters--who and why?

I love Nickie Sage. Nickie claims to be a psychic--she says she's descended from witches and that she can talk to the dead. Everyone in the village thinks she's a nutter, or a fraud, so they ignore her. But--whether you believe her outlandish claims or not--the fact is, she's an observer. She's canny and astute, and she knows everybody's business.

When you sit down to write a new novel, do you conceptualize the book from start to finish, or does the story arise organically?

I usually know the bones of the story, its basic architecture. But the detail evolves during the writing. I think that many of my better ideas and more ingenious twists have come to me while I was immersed in the writing process.

Do you ever get blocked or stalled in your writing? If so, what do you do?

I don't tend to get blocked, but I do sometimes write myself into a corner from which I find it difficult to escape. When that happens, I usually go for a walk, take a long hot bath or, if neither of those things help, I turn to my agent, my plotting co-conspirator.

You were a journalist before writing novels. What was the impetus for you to branch out?

I was on staff at the Times for several years, but I also freelanced, working for a number of publications. I covered finance and property (real estate), which I really enjoyed, but I was never a great journalist. I'm much better at making up stories than I am at getting the truth out of a reluctant subject.

Using the pseudonym Amy Silver, you wrote "chick lit" novels. Did those influence the writing you're doing today?

Writing those books was wonderful training: I learned a great deal about developing character and about how to pace a novel in order to draw the reader into the story.

Would you ever return to writing romantic comedies?

No. I wouldn't--it really wasn't my forte (I'm not romantic, or particularly funny for that matter...).

How and why did you switch to writing such dark, psychological suspense?

Psychological suspense is much more my cup of tea--I'm drawn to dark subject matter. I'm fascinated by the behavior of people who are frightened, or grieving, or lonely, or damaged in some other way.

Who are your favorite authors?

I have so many favourites. To name just a few: Kate Atkinson, Pat Barker, Margaret Atwood, Sebastian Barry, Armistead Maupin, John Boyne, Cormac McCarthy. In terms of contemporary psych-suspense, I think Megan Abbott is wonderful.

Any plans for Into the Water to hit the big screen? And who do you think should play the key characters?

Dreamworks has optioned it, so hopefully we'll see it up on the big screen before too long. I'm not fantasy-casting just yet. Don't want to jinx anything....
--Kathleen Gerard, blogger at Reading Between the Lines

Book Reviews
Fiction

Atria, $26.99, hardcover, 432p., 9781501160769
Harper Perennial, $15.99, paperback, 384p., 9780062651259
Forge, $24.99, hardcover, 336p., 9780765390417
Mystery & Thriller
Riverhead Books, $28, hardcover, 400p., 9780735211209
Food & Wine
Houghton Mifflin Harcourt, $30, hardcover, 256p., 9780544663312
Biography & Memoir

Riverhead Books, $27, hardcover, 352p., 9781594633737
Simon & Schuster, $26, hardcover, 384p., 9781451697513
History
Liveright, $27.95, hardcover, 368p., 9781631492853
Essays & Criticism
NYRB Classics, $16.95, paperback, 288p., 9781681370866
Children's & Young Adult

Sky Pony, $17.99, hardcover, 336p., ages 14-up, 9781510714113
Scholastic, $16.99, hardcover, 256p., ages 8-12, 9781338053777
Random House, $17.99, hardcover, 48p., ages 3-7, 9780553536591
Art & Photography
Hirmer Publishers, $34.95, paperback, 240p., 9783777426679