From the Shelf
Howard Norman: A Noir Sensibility
Howard Norman, winner of the Lannan Award for fiction and a two-time National Book Award nominee, is the author of The Bird Artist, The Museum Guard, What Is Left the Daughter and the memoir I Hate to Leave This Beautiful Place, among others. His new novel is My Darling Detective (Houghton Mifflin Harcourt, $26), set in Halifax, Nova Scotia. Norman mixes a present mystery (the desecration of a Robert Capa photograph) with one from the past (two murders during a 1945 outbreak of anti-Semitism). While Jacob Rigolet and his police detective fiancée, Martha Crauchet, attempt to unravel both cases, they unwind by listening to episodes of Detective Levy Detects on the radio. The radio serial, set right after World War II, lends a noirish atmosphere to the beguiling story. We asked Norman about the attraction of noir.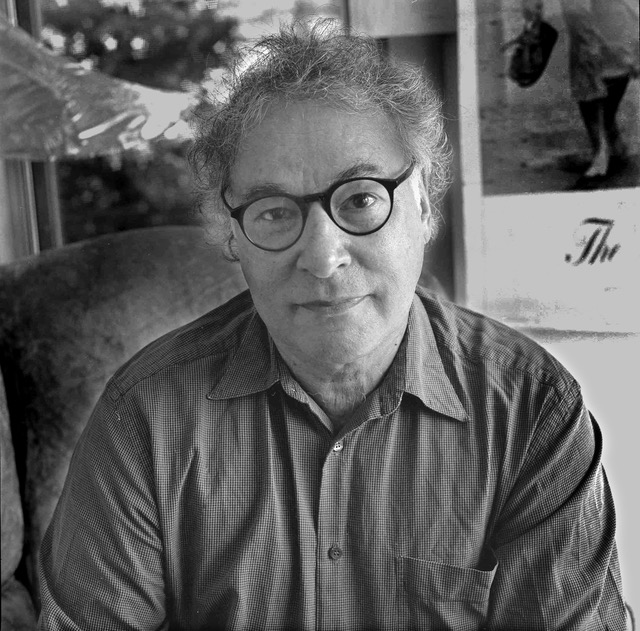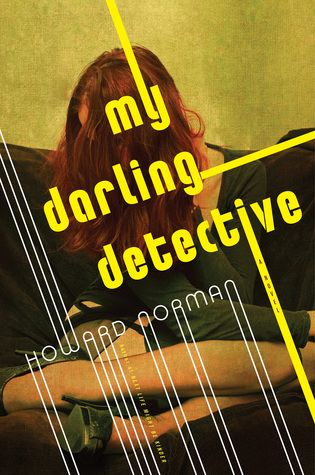 I like to write characters who, given the right conditions, inadvertently or willfully cross a palpable moral line. Detective Levy, in the radio program Detective Levy Detects, which weaves through My Darling Detective, uses mobsters from an earlier time to solve certain crimes. This time-travel device has allowed me to fold noir of the past into noir of the present.

In classic noir films, there is a kind of floating anxiety, but it can emotionally register very deeply--as Graham Greene said, "even the soul is shadowed down a street." In this new novel, the noirish atmosphere is an intensifying element to the plot--and to the two parallel love stories at the center.

I didn't want the dialogue between my narrator, Jacob, and his darling detective-fiancée, Martha, to mimic the noir repartee of Detective Levy Detects. However, I did very much want them to be influenced--intellectually and erotically--by the radio. I hope a reader feels that this is true. --Marilyn Dahl, Shelf Awareness

Read more of our interview with Howard Norman here.



In this Issue...

Bestselling adult author Emma Donoghue (Room) makes her middle-grade debut with this warm, witty story of a multiculti, four-parent family that takes in a grumpy grandfather.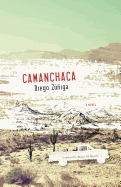 A young man tries to confront his family's past on a cross-desert trip with his absentee father.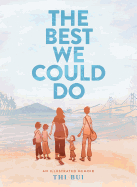 A Vietnam War refugee tells the story of her family, the one she was born into and the one she creates.
Review by Subjects:
Fiction ⋅ Mystery & Thriller ⋅ Science Fiction & Fantasy ⋅ Graphic Books ⋅ Biography & Memoir ⋅ Essays & Criticism ⋅ Science ⋅ Children's & Young Adult

From Bank Square Books & Savoy Bookshop & Cafe
Upcoming Events
Savoy: Historical Fiction Event Featuring Jessica Shattuck (Women in the Castle) and Julie Lekstrom Himes (Mikhail and Margarita)
03/30/2017 - 6:00PM
Join Savoy Bookshop & Cafe for a historical fiction event featuring Jessica Shattuck (Women in the Castle) and Julie Lekstrom Himes (Mikhail and Margarita) on Thursday March 30 at 6pm. Both authors will read from their books and answer audience questions. This event is free and open to the public. About the Book Women in the Castle is a deeply insightful, emotionally dazzling, and alarmingly topical story about political resistance and moral complicity, that combines...
Savoy Story Hour With Susan LeTendre (Bonnie, Our Backyard Bunny)
04/01/2017 - 11:00AM
Join us for Saturday Story Hour featuring Susan Letendre, the author of Bonnie, Our Backyard Bunny. Bonnie, Our Backyard Bunny is a based-on-truth tale about a rabbit, her world, and her gratitude for it. The tale conveys a sense of place in the natural world to children, as well a sense of safety and "rightness". Bonnie was born from an oral storytelling by an environmental educator and storyteller. The story then engaged one of Cuba's most well-known and best loved artists, who offered...
***EVENT UPDATED*** SAVOY: Lisa See (The Tea Girl of Hummingbird Lane) Author Talk and Tea Tasting
04/02/2017 - 5:00PM
Savoy Bookshop & Café presents a free author talk and pu'er tea tasting with Lisa See, the bestselling author of Snow Flower and the Secret Fan and her new book, The Tea Girl of Hummingbird Lane. This event is free and open to the public. ***PLEASE NOTE THAT THIS EVENT WAS FORMERLY SCHEDULED TO BE HELD AT HALEY MANSION.*** Click here to RSVP. About the Book A thrilling new novel from #1 New York Times bestselling author Lisa See explores the lives of a Chinese...
Westerly Library: Marketing for Self-Published & Indie Authors Panel
04/04/2017 - 6:00PM
WRAP (Westerly Regional Arts Partnership) and the Westerly Library present a Marketing for Self-Published & Indie Authors panel at the Westerly Library at 6 p.m. on Tuesday, April 4. Panelists will provide advice on what to do after your book is published: how to get your book in local bookstores; how to host a successful book launch and author event; how to get media coverage of your book and your events; and how to create a strong social media presence to help build your book's...
SAVOY: Matthew Betley Author Event and Signing (Oath of Honor)
04/06/2017 - 6:00PM
Matthew Betley once again joins Savoy Bookshop & Cafe for Oath of Honor, a sequel to his previous book Overwatch. This event is free and open to the public. About the Book A break-neck, edge-of-your-seat thriller that moves from a resurgent Russian threat in the Aleutian Islands to North Korean spy ships to secret Sudanese prisons as former Marines Logan West and John Quick, now members of an FBI special task force, uncover a global conspiracy that threatens America's position in the...
Power of Purple Event with Dawn Tripp in Norwich
04/06/2017 - 12:00PM
04/08/2017 - 11:00AM
BSB: Ruth Crocker (People of Yellowstone) Book Release Party
04/09/2017 - 2:00PM
Bank Square Books is delighted to host a book release party for Mystic author Ruth Crocker to celebrate her new book People of Yellowstone. This event is free and no RSVP is required. Bank Square Books will donate a portion of sales to the Connecticut Sea Grant. About the Book A wildlife adventure that starts with people! Yellowstone National Park is a national treasure recognized throughout the world. This stunning book features 87 full-page black and white portraits and...
Book Candy
Hilarious Memes for Booklovers
Buzzfeed collected "50 hilarious memes you'll relate to if you love books."

---

For Brightly, author Edward Viljoen explored the notion of "reading by example: what kids learn about books from watching you."

---

"Two rolls were left on a china plate." Quirk Books asked: "What if Robert Frost wrote about food?"

---

Renowned "for her words, both in books and in song," Patti Smith "recently purchased the reconstructed home of the French poet Arthur Rimbaud, Architectural Digest reported.

---

Bustle suggested "8 easy ways to get more reading done in 2017."

---

Montreal's Harry Potter theme bar "is finally open and it's freaking magical!!!" MTL Blog noted.

Great Reads
Children's Books for Easter
Nothing says Easter like eggs, lambs and bunnies, and there are eggs, lambs and bunnies galore in these pastel-toned picture books, our top picks for nestling into an Easter basket alongside the jelly beans and chocolate rabbits.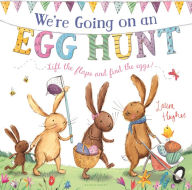 We're Going on an Egg Hunt (Bloomsbury, $17.99, hardcover, 24p., ages 3-6, 9781681193144, February 14, 2017) is British illustrator Laura Hughes's lift-the-flap Easter version of the classic camp song about a bear hunt. In this case, basket-, bucket- and net-carrying bunnies search for colorful eggs, overcoming all obstacles: "Oh, no--LAMBS!/ Can't go over them./ Can't go under them./ Can't go around them./ Got to go through them...." The excitement of Easter egg hunting intensifies when young readers find a big, scary surprise behind a huge, beautiful egg. Retreat! "Back through the ducks. Quack! Quack! Quack! Back through the bees. Buzz! Buzz! Buzz!" Just like the original bear hunt, all's well that ends well in this delightful interactive picture book, destined to become an Easter tradition.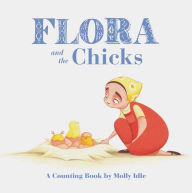 Graceful Flora from Flora and the Peacocks and Flora and the Penguin is back! This time, in Molly Idle's counting book Flora and the Chicks (Chronicle, $9.99, board book, 20p., ages 2-4, 9781452146577, March 7, 2017), she's juggling--almost literally at times--a clutch of hatching chicks while mama hen is away from the nest. One through 10, the chicks emerge from their eggs in shades of lemon yellow, tangerine and chocolate brown. Flora, in red overalls and yellow flowered kerchief, can barely keep up with the ever-more-lively hatchlings as they play in a bowl and wrestle a worm out of the ground. (Sharp-eyed readers will follow the worm's adventure from ground to beak and, sneakily, back into the ground again.) Gatefolds on alternating spreads give this charming board book extra airiness and space.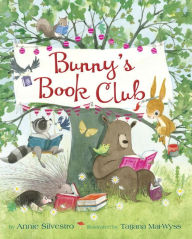 In Bunny's Book Club (Doubleday, $17.99, hardcover, 40p., ages 3-7, 9780553537581, February 7, 2017), Annie Silvestro's debut picture book, adorably illustrated by Tatjana Mai-Wyss, a little brown rabbit is unable to resist the call of literature. Bunny thinks books are "better than a field full of fresh, crunchy carrots." After listening in to summer story time outside the library, Bunny needs to come up with another plan to access his beloved books when story time moves indoors with the start of cooler weather. The library is locked up at night, but that book return slot just might be his ticket in. Soon, Bunny is basking in books again. His friends--porcupine, raccoon, mole, bear--fall for reading, too. What happens when they finally get caught breaking in to the library will make readers of all ages smile.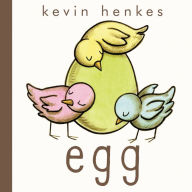 Themes of tolerance, patience, differences, transformation and the passage of time imbue Caldecott Honor artist Kevin Henkes's 50th published children's book, Egg (Greenwillow/HarperCollins, $17.99, hardcover, 40p., ages 4-8, 9780062408723, January 3, 2017), with lofty meaning given its seemingly simple text and artwork. To start, four pastel-colored eggs sit in four quadrants of a grid, each labeled "egg." On the facing page, something starts to happen to the pink, yellow and blue eggs: "crack/ crack/ crack/"... but the green one is quiet, and still labeled "egg." Next, birds hatch out of the pink, yellow and blue eggs: "surprise!/ surprise!/ surprise!" The green one remains still. But the biggest surprise is still to come when the green egg finally cracks open. As in Waiting, Henkes focuses on the small, significant things in the most unexpected ways, keeping readers happy and rapt.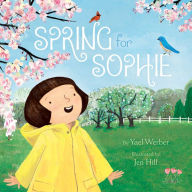 "How will I know when spring is coming?" a young girl asks her parents in Spring for Sophie (Paula Wiseman/S&S, $17.99, hardcover, 32p., ages 4-8, 9781481451345, February 21, 2017), Yael Werber's debut picture book, illustrated by Jen Hill (Percy and TumTum). Sophie's thoughtful parents tell her to listen for the birds, to feel for the softening of the ground with her feet, to watch for the snow to melt and to smell for the scent of earth and rain. When the rain finally falls, she runs out to catch it on her tongue. "Now I know spring is here!" she says. "Because this is what spring tastes like!" The quiet, almost lyrical exchanges between Sophie and her parents as they sit in front of a crackling fire or don their boots for a walk in the woods are reinforced by Hill's exquisite gouache paintings of a rural New England landscape. Simply lovely.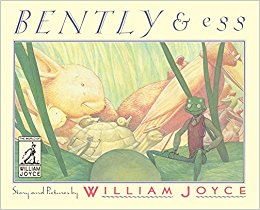 When Kack Kack the duck lays an egg, her best friend, a frog named Bently, is underwhelmed. "It's just an egg," he thinks. But he reluctantly agrees to egg-sit when Kack Kack goes to visit her sister. He remains indifferent until he gets the notion to paint the plain white egg in splendid designs. "Now, this is an egg a frog could get attached to," Bently says. Unfortunately, at that moment, a boy nabs the lovely egg, believing the Easter Bunny has left it. Thus begins a wild duck egg chase that takes Bently through woods and into a house and up in a balloon. With its slapstick humor and elegant language, Bently & Egg (Atheneum/S&S, $17.99, hardcover, 32p., ages 4-8, 9781481489492, April 4, 2017) is a celebration of loyalty by the inimitable William Joyce (The Fantastic Flying Books of Mr. Morris Lessmore). --Emilie Coulter, freelance writer and editor

Book Reviews
Fiction

Coffee House Press, $15.95, paperback, 128p., 9781566894609
Ballantine Books, $28, hardcover, 480p., 9780345476043
Crown, $25, hardcover, 288p., 9781101906668
Hogarth, $26, hardcover, 368p., 9780451495648
Mystery & Thriller
St. Martin's Press, $26.99, hardcover, 416p., 9781250034564
Science Fiction & Fantasy
Tor, $26.99, hardcover, 400p., 9780765378026
Graphic Books

Abrams ComicArts, $24.95, hardcover, 336p., 9781419718779
Biography & Memoir
Penguin, $26, hardcover, 304p., 9781101988435
Essays & Criticism
Knopf, $21, hardcover, 160p., 9781524732790
Science
Doubleday, $26.95, hardcover, 256p., 9780385540414
Children's & Young Adult

Arthur A. Levine, $17.99, hardcover, 320p., ages 8-12, 9780545925815
Groundwood/House of Anansi, $19.95, hardcover, 48p., ages 5-8, 9781554988969
--- SPECIAL ADVERTORIAL OFFERINGS ---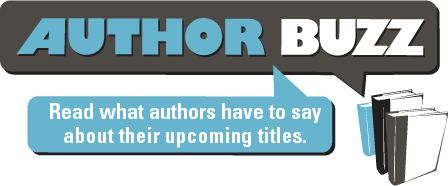 Dear Reader,

What happens when a child prodigy is no longer a child?

Joanie, Meg, and Avery Promise struggled to escape the notoriety and pressure that accompanied the publication of their narcissist mother's bestselling book. Now, twenty years later, a new documentary will help The Promise Girls redeem their artistic ambitions, reclaim their true selves, and uncover shocking family secrets.

I hope you'll read The Promise Girls. It's a story you'll get swept up in and a perfect book club pick.

I'm giving away 5 books. Write to – marie@mariebostwick.com - with the subject line "Authorbuzz Giveaway" to win!




Publisher: Kensington

Pub Date: 03/28/2017

ISBN:9781496709219

List Price: $15.00
Dear Reader,

Mashing up my world with with another author's characters is a privilege and I am honored to be given this privilege by Liliana Hart with her MacKenzie family. I chose to set my story immediately right at the end of her book, Scorch, because of the intensity of that ending. I wanted my characters to help the MacKenzies. My SEALs would certainly know Shane and of course, Declan would know of my Iceman, Jed. And thus Wicked Hot bloomed in my mind.

I wanted to explore a end-of-the-road story. The MacKenzie Saga was coming to the end and I thought it would be interesting to use that as a theme. A close family starting anew without their matriarch. Lovers needing a change in their lives. A rogue SEAL heading for a dead end and knowing it.

I hope you enjoy Wicked Hot.

Please write to 1001DarkNights@gmail.com to win one of five copies.

http://www.1001darknights.com/books/mackenzie-family/gennita-low-wicked-hot/

Buy on Kobo: https://www.kobo.com/us/en/ebook/wicked-hot-a-mackenzie-family-novella




Publisher: Evil Eye Concepts, Inc

Pub Date: 03/21/2017

ISBN:9781942299882

List Price: $2.99