From the Shelf
The Neversink Library
Melville House's recently launched Neversink Library (named after the frigate in Herman Melville's White Jacket) is ferreting out books that most of us have never seen and bringing them to readers in handsome editions at reasonable prices. Among the first 22 titles: My Autobiography by Charlie Chaplin, A Country Doctor's Notebook by Mikhail Bulgakov, The Polyglots by William Gerhardie and I Await the Devil's Coming by Mary MacLane.
One of the long-lost novels is The Madonna of the Sleeping Cars by Maurice Dekobra. Such was its popularity upon publication in 1927 that Dekobra's prose style earned its own adjective, dekobrisme. Originally published in French and translated by Neal Wainwright, the novel details the travails of Lady Diana Wynham, faced with the prospect of financial ruin. She and her secretary, Prince Gerard Séliman, the perfect gentleman, must find a way to regain the fortune that Lady Diana needs to preserve her way of life. The adventures of poor Gerard are interspersed with Dekobra's encyclopedic knowledge of the world just after the Russian Revolution, and how badly it has shaken Europe.
Gerard must face spies, old and new loves, secret police and all the hazards to hygiene that a true gentleman abhors. And why is Lady Diana called the Madonna of the Sleeping Cars? Because she boards trains in search of her next sponsor--and is always successful.
The novel was so popular that several authors mention Dekobra and The Madonna in their own books, like Alan Furst did in The Foreign Correspondent: "The dark adventures of Lady Diana Wynham, siren of the Orient express, bed-hopping from Vienna to Budapest, with stops at every European watering place."
Surely a book well worth resurrecting. --Valerie Ryan, Cannon Beach Book Company, Ore.



In this Issue...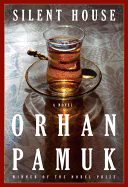 An early novel by Nobel laureate Orhan Pamuk examines the political and social tensions of Turkey just before the military coup of 1980.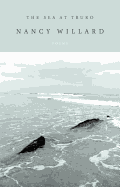 Nancy Willard's direct and often inquisitive poems are notable for their striking imagery.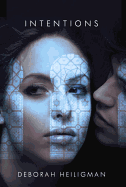 A strong, engaging realistic YA novel featuring one of the funniest, most interesting protagonists of the year.
Review by Subjects:
Fiction ⋅ Biography & Memoir ⋅ History ⋅ Sports ⋅ Children's & Young Adult ⋅ Pets ⋅ Poetry
From Bank Square Books & Savoy Bookshop & Cafe
Upcoming Events
MOHEGAN SUN: Delicious Discussions with Allegra Goodman (The Chalk Artist)
07/25/2017 - 12:00PM
Otis Library in Norwich and Bank Square Books present a Delicious Discussions luncheon with Allegra Goodman (The Chalk Artist). Tickets for this event are $45 and include an author talk and signing, a copy of the book and a buffet lunch at Michael Jordan's Steak House at Mohegan Sun. This event will take place at noon on June 27 and requires pre-registration. Delicious Discussion Author Series is a partnership between Otis Library, Bank Square Books and Michael Jordan's Steak...
SAVOY: John Pielmeier (Hook's Tale) Author Talk and Book Signing
07/26/2017 - 7:00PM
Savoy Bookshop & Café presents an author talk and book signing with playwright and screenwriter John Pielmeier, the author of Hook's Tale: Being the Account of an Unjustly Villainized Pirate Written by Himself. This event is free and open to the public; no RSVP is required. About the Book A rollicking debut novel from award-winning playwright and screenwriter John Pielmeier reimagines the childhood of the much maligned Captain Hook: his quest for buried treasure, his friendship...
07/29/2017 - 11:00AM
Savoy Story Hour Featuring Jill Austin (Where Did All the Rs Go?)
07/29/2017 - 11:00AM
SAVOY: Book Signing with Tim Jones (Aesop Takes Ominous For a Walk)
07/29/2017 - 3:00PM
Join Savoy Bookshop & Café for an open house book signing for Tim Jones' new Sour Grapes coloring book: Aesop Takes Ominous for a Walk. This event is free and open to the public.
07/30/2017 - 3:00PM
Join Savoy Bookshop & Cafe for a celebration concluding the month-long Find Waldo Local scavenger hunt! Following Waldo themed games and activities, participants who submitted their completed Waldo passports will be entered into a prize giveaway. The grand prize is a six-volume deluxe set of Waldo books. This event is free and open to the public.
07/30/2017 - 1:00PM
Join Bank Square Books for a celebration concluding the month-long Find Waldo Local scavenger hunt! Following Waldo themed games and activities, participants who submitted their completed Waldo passports will be entered into a prize giveaway. The grand prize is a six-volume deluxe set of Waldo books. This event is free and open to the public.
WESTERLY LIBRARY: Lisa Fiedler + Gabriel Gale (Ages of Oz: A Fiery Friendship) Kids' Event
08/02/2017 - 5:00PM
Savoy Bookshop & Café and the Westerly Library present an afternoon with kids' author Lisa Fiedler and Gabriel Gale in celebration of their new book Ages of Oz: A Fiery Friendship. These books are geared toward ages 8-12, but kids and adults of all ages are welcome to this free event. Books will be available for purchase that evening through Savoy. About the Book Lions, and tigers, and bears, not quite! Travel down the red brick road with the world's most iconic Good Witch,...
BSB: Danya Kukafka (Girl in Snow) Author Talk and Signing
08/03/2017 - 6:00PM
Join Bank Square Books for an author talk and signing with Danya Kukafka for her book, Girl in Snow, on August 3 at 6 p.m. This event is free and open to the public. About the Book When a beloved high schooler named Lucinda Hayes is found murdered, no one in her sleepy Colorado suburb is untouched—not the boy who loved her too much; not the girl who wanted her perfect life; not the officer assigned to investigate her murder. In the aftermath of the tragedy, these three indelible characters—...
Great Reads
Now in Paper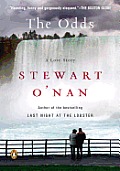 The Odds: A Love Story by Stewart O'Nan (Penguin, $14)
At Niagara Falls, Art and Marion Fowler are about to risk their remaining cash at the roulette wheel, "a fantastic last-ditch escape from the snares of their real life." With his tale about the gravitational pull of an enduring relationship, Stewart O'Nan offers a bittersweet portrait of a long-term marriage.
Nanjing Requiem by Ha Jin (Vintage International, $15.95)
Ha Jin has written a paean of praise for Minnie Vautrin, an American missionary who chose to stay behind and try to protect Jinling Women's College when the Japanese invaded Nanjing and killed more than 300,000 Chinese residents. Vautrin is an almost forgotten figure in the West; Ha Jin's hope is that his novel "might put her soul at peace."
The Angel Esmeralda: Nine Stories by Don DeLillo (Scribner, $15)
There's probably no writer whose work is more emblematic of these unsettled and unsettling times than Don DeLillo, and in this collection of nine edgy stories, his first, he turns a wary eye on aspects of our contemporary predicament, exploring his characteristic themes of alienation and terror in contemporary life.
Cain by José Saramago, trans. by Margaret Jull Costa (Mariner Books, $14.95)
Cain provides Saramago with his final stage for haranguing the human race for all its selfish cruelty. When he's not harrowing us with the grim statistics of the Lord's vengeance, he's entertaining us with his very dry wit, taking some delightful comic jabs at biblical tradition in his smart, ironic retelling of Genesis.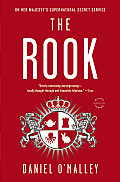 The Rook by Daniel O'Malley (Back Bay Books, $15.99)
An amnesiac protagonist, one of the highest-ranking officers in the secret British agency that deals with supernatural threats to the nation, has prepared an elaborate set of instructions to help bring back her memory, while fending off attempts on her life. O'Malley has written a high-octane paranormal spy thriller with a sly humorous edge that will make you immediately ask for a sequel.
Inconceivable: A Medical Mistake, the Baby We Couldn't Keep, and Our Choice to Deliver the Ultimate Gift by Carolyn and Sean Savage (HarperOne, $15.99)
A startling and unsettling memoir by a couple who were implanted with the wrong embryo at a fertility clinic, the Savages' story raises many more questions than it can possibly answer about, among other things, science, faith, motherhood and the law.
Drama: An Actor's Education by John Lithgow (Harper Perennial, $14.99)
"If you hear enough applause and laughter at a young enough age, you are doomed to be become an actor," writes John Lithgow in his engaging and revealing memoir of becoming an excellent actor and an even better person. Lithgow has funny stories to tell and is adept at delivering them; he also comes across as brutally honest and wins our respect and admiration.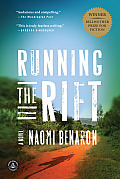 Running the Rift by Naomi Benaron (Algonquin Books, $14.95)
Running the Rift follows 10 years in the life of Nkuba Jean Patrick, a Tutsi in Rwanda at the height of the Hutu-Tutsi conflict. A phenomenal runner, he holds fast to the idea that becoming an Olympic winner for Rwanda will have a unifying effect and deliver his people from violence. This debut novel won the Bellwether Prize, created and funded by author Barbara Kingsolver to promote fiction that addresses issues of social justice. A more fitting choice would be hard to find.
Is That a Fish in Your Ear? by David Bellos (Faber & Faber, $16)
David Bellos has written a raft of witty, illuminating and penetrating essays on translating a single clear utterance from one language to another with clarity and force. And as he so eloquently shows, a language and its translations into other languages make us not only human and stylish but civilized.
Inklings
Second Chances

Iris Anthony is a pseudonym for an award-winning author of 11 novels. The Ruins of Lace is an October release from Sourcebooks Landmark.
I first saw Larry last summer on a dog rescue website. There was just something about him that touched my heart in the deepest of places and I was looking for a pug. Not because they all seem to look like that talking dog from the movie Men in Black. And not because they're so darn cute. I was looking for a pug because of the characteristics their breed displays: affection, even-temperedness, and personality.
But, frankly, I was uneasy about taking on a rescue. His history was completely unknown. Who could say where he'd been in the past and what treatment he'd received? Who could know what kind of phobias he might have and what sort of random reactions he might display? I needn't have worried. In spite of his past, his underlying pug temperament had survived. Though he's cock-eyed and deaf in one ear, though he's a dumpster diver and has a predilection for used Kleenex, he's a sweet, gentle soul. A serendipitous gift in a tattered, shop-worn package.
In my novel, The Ruins of Lace, part of the story is written from a dog's point of view, a dog who survives unimaginable abuse. Over 40,000 dogs like him were trained to smuggle lace in ages past and they were killed for their efforts. But I didn't want this dog to suffer their fate. Like my Larry, I wanted him to be rescued. To be offered the possibility of redemption. In this way, the dog serves as a metaphor for the novel. Though circumstances may thwart us and fate may betray us, most of the time all that's needed is a person who will offer us a second chance. The distance between foundering and found is short and can always be bridged by an extension of grace.
Book Reviews
Fiction

Knopf, $26.95, hardcover, 9780307700285
Scribner, $25, hardcover, 9781451674637
Biography & Memoir
Houghton Mifflin Harcourt, $28, hardcover, 9780618969029
Scribner, $24, hardcover, 9781451688306
Granta, $13.95, paperback, 9781847084262
History
University of Oklahoma Press, $24.95, hardcover, 9780806142661
Sports
Experiment, $23.95, hardcover, 9781615190638
Children's & Young Adult

Knopf, $16.99, hardcover, 272p., ages 14-up, 9780375868610
Little, Brown, $16.99, hardcover, 40p., ages 3-6, 9780316045476
Paula Wiseman/S&S, $16.99, hardcover, 40p., ages 4-up, 9781442406018
Pets
Algonquin, $23.95, hardcover, 9781616200459
Poetry

Knopf, $26, hardcover, 9780307959775
Penguin Press, $24.95, hardcover, 9781594204777
--- SPECIAL ADVERTORIAL OFFERINGS ---

Growing Friendships: A Kid's Guide to Making and Keeping Friends


by Dr. Eileen Kennedy-Moore & Christine McLaughlin


Dear Reader,

Research shows that one-fourth to one-half of children's friendship don't last the whole school year.

Chris and I wrote Growing Friendship to give girls and boys real help with common but painful friendship challenges, such as teasing, arguments, or feeling left out.

Gentle humor makes the information appealing and memorable. The book is filled with cartoons, quizzes, and research-based tips…plus a cat and dog who offer goofy suggestions (e.g., "He should sniff their butts!").

Email me at ekm@EileenKennedyMoore.com to enter to win a signed copy.

Warm wishes,

Eileen

Eileen Kennedy-Moore, PhD

www.DrFriendtastic.com (for kids)


PUBLISHER: Beyond Words/Simon & Schuster

PUB DATE: July 18, 2017

TYPE OF BOOK: Middle-grade nonfiction

PRICE: $23.99
The Crowns of Croswald


by D.E. Night


Dear Reader,

I write to you from my family's old barn, where the scent of warm sweet hay hits you when you roll back the big green doors. This is my dreaming place. I've always been fascinated by magic in this world, even more so in the worlds that I imagine while I lay here.

Every scrivenist has a story and I can't tell you how thankful I am that you have decided to join Ivy on hers. By you reading this, I know that you must love magic, adventure, and enchanted places as much as I do. The story I share with you was buried in me too long! A story about a spirited girl that sets out on a fantastical adventure despite being unsure of where it will lead.

I'd love to hear from you! Visit www.DENight.com for contact details and Croswald backstory.



Thank you for coming along!

D.E. Night

Buy on Kobo: https://www.kobo.com/ww/en/ebook/the-crowns-of-croswald


PUBLISHER: D.E. Night

PUB DATE: June 22, 2017

TYPE OF BOOK: Middle-grade

PRICE: $8.99