From the Shelf
Beyond Hidden Figures: Women in STEM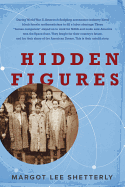 The female mathematicians of NASA, many of them Black, made vital contributions to the U.S. space program. Margot Lee Shetterly gave their stories a huge boost in her blockbuster book, Hidden Figures (Morrow, $17.99), which inspired a hit film. But women have been making standout contributions in STEM fields for decades, and their stories take both fictional and nonfictional forms.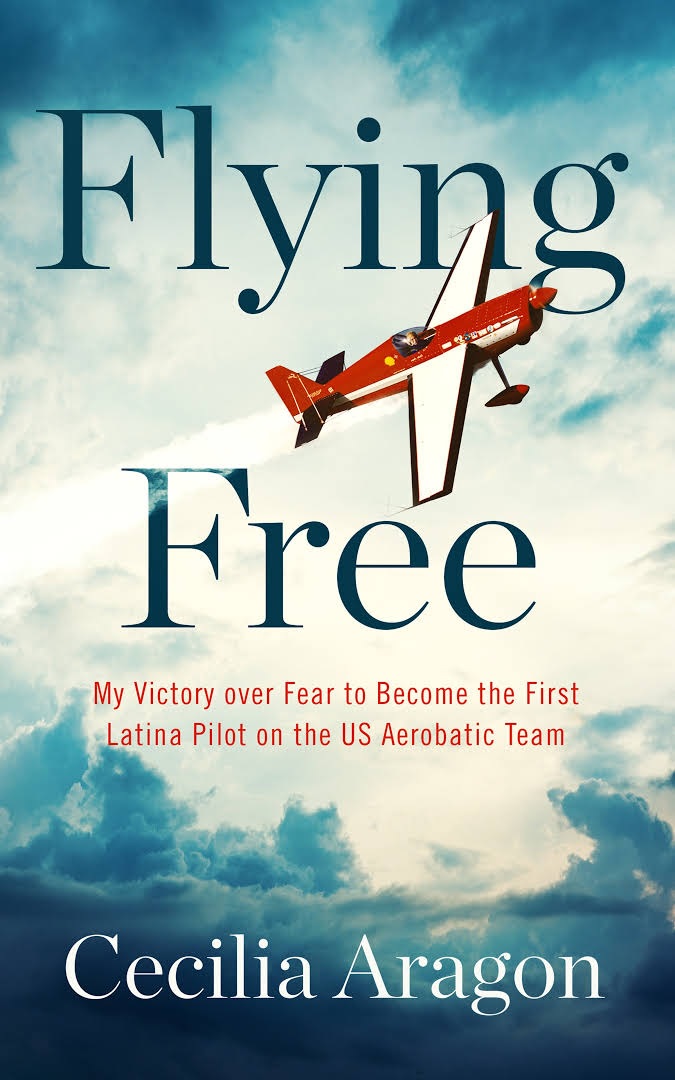 Computer scientist Cecilia Rodriguez Aragon spent her early life and career believing she wasn't good enough. When a colleague's love of flying inspired her to become a licensed pilot, Aragon still wrestled with insecurity and fear (not to mention constant sexism at airfields and airshows). Her memoir, Flying Free (Blackstone, $26.99), chronicles her journey to become the first Latina to compete on the U.S. Unlimited Aerobatic Team.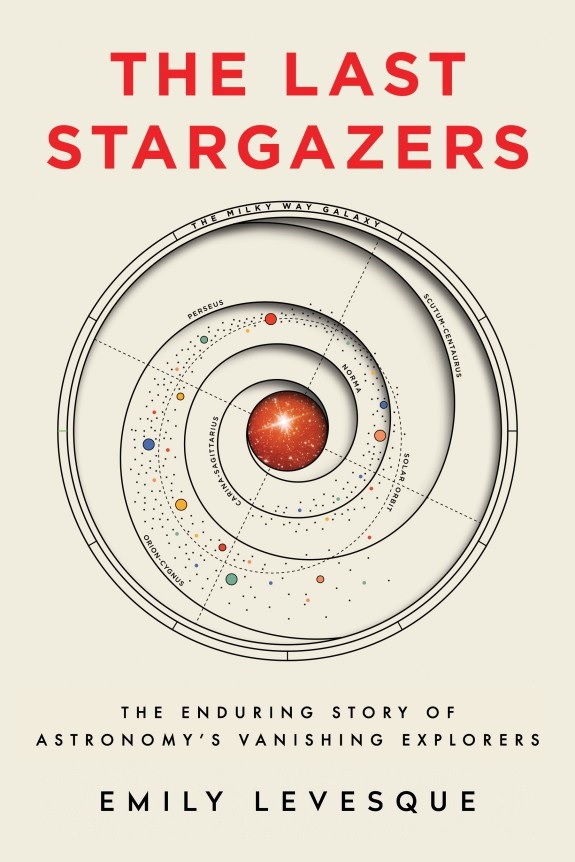 In her witty, fascinating memoir, The Last Stargazers (Sourcebooks, $25.99), astronomer and "weird star enthusiast" Emily Levesque takes readers on a tour of the observatories where she has worked and explains why humans should continue studying the night skies. She charts the challenges and joys of nocturnal observation and shares the frustrations of being a woman in a male-dominated field.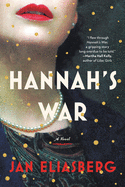 Novelists Jennie Fields (Atomic Love, Putnam, $26) and Jan Eliasberg (Hannah's War, Back Bay, $16.99) were inspired by the contributions of female scientists during World War II. Their stories--Fields's is set in Chicago, Eliasberg's in Berlin and Los Alamos, N.Mex.--each follow a brilliant but underappreciated female physicist at the dawn of the nuclear age. Both authors sensitively explore the sacrifices their protagonists make to have fulfilling careers, as well as their complicated relationships with male colleagues and their constant struggle to be taken seriously.
For these women, real and fictional, the joy of scientific accomplishment is impeded, but never eclipsed, by the sexism they face. Their stories are an inspiration--and we need more like them. --Katie Noah Gibson, blogger at Cakes, Tea and Dreams

In this Issue...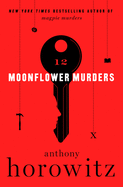 In this intriguing book-within-a-book, an editor looks for clues in a mystery she edited to see if she can find the truth behind a real-life murder.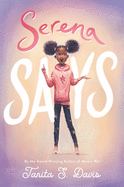 A painfully candid portrayal of the difficult transition from elementary to middle school.

A mesmerizing and moving collection of photos and anecdotes covering four pivotal years in the life of Barack Obama and his family.
Review by Subjects:
Fiction ⋅ Mystery & Thriller ⋅ Graphic Books ⋅ Food & Wine ⋅ History ⋅ Art & Photography ⋅ Children's & Young Adult

From Bank Square Books/Savoy Bookshop & Cafe
Upcoming Events
CANCELED: Jeff Benedict (The Dynasty) Outdoor Book Signing
12/06/2020 - 12:00PM
Unfortunately, we have had to cancel this outdoor book signing due to an increase in COVID cases in our area. While Jeff won't be joining us for an in-person signing, you can still order signed, personalized copies of both The Dynasty and Tiger Woods below. https://www.banksquarebooks.com/dynasty https://www.banksquarebooks.com/tiger-woods Bank Square Books presents a socially distanced, outdoor book signing with bestselling author Jeff...
VIRTUAL: Elizabeth Mitchell (Lincoln's Lie) Author Talk With Read of The Day Book Club
12/08/2020 - 6:30PM
Bank Square Books presents an author discussion and Q&A with Elizabeth Mitchell for her book, Lincoln's Lie. Elizabeth will be in conversation with Rick Koster of The Day as part of the book club, Read of The Day, co-hosted by The Day and Bank Square Books. This event is free and open to the public, but you will need to register to join the Zoom. About the Book A thrilling dive into the little-known, darker side of a revered president's history, Lincoln's Lie...
VIRTUAL: Circle at the Square Book Club Discusses Seven Days of Us, by Francesca Hornak and Hercule Poirot's Christmas, by Agatha Christie
12/10/2020 - 5:00PM
For December, we will be reading Seven Days of Us by Francesca Hornak and Hercule Poirot's Christmas by Agatha Christie. Interested in joining? Email events@mysticbooksinc.com.
VIRTUAL: Cary Memorial Library Romance Author Panel
12/12/2020 - 2:00PM
Join the Cary Memorial Library in Lexington, MA for a virtual multi-author event with paranormal romance writers Amanda Bouchet, Jennifer Estep, Grace Draven, and Jeffe Kennedey on Zoom! Saturday, December 12th at 2 PM EST Bank Square Books is the bookseller for this virtual event. About the Event: Registration is required and space is limited. Cary Memorial Library will send out the program link by Dec 11th, 2020. Please plan to be in the Zoom meeting waiting room at 2 PM EST on...
VIRTUAL: Savoy's Fiction Book Club Discusses The Book Woman of Troublesome Creek, by Kim Michele Richardson
12/14/2020 - 6:00PM
Join the Savoy's Fiction Book Club to discuss The Book Woman of Troublesome Creek, by Kim Michele Richardson. This month's meeting will be held virtually on Zoom at 6 PM EST. Interested in joining? Email events@mysticbooksinc.com.
Book Candy
Dorothy Parker Honored, Sort Of
Headline of the day: "Developer Honors Dorothy Parker With Building She Probably Would Have Been Evicted From." (via Curbed)
---
The Dictionary.com Word of the Year for 2020 is... pandemic."
---
"Leonardo Da Vinci's to-do list from 1490: the plan of a Renaissance man." (via Open Culture)
---
A "treasure trove" of unseen poems and letters by Ted Hughes, Seamus Heaney and the artist Barrie Cooke have been found, the Guardian reported.
---
Russia Beyond recommended "5 new Russian books for your Christmas 2020 reading list."
---
This year's London Library Christmas card features a design by illustrator Tom Gauld of a Christmas tree being decorated in the Reading Room, Bookshelf noted.

The Black Friend: On Being a Better White Person
by Frederick Joseph
The Black Friend is a handbook for teen readers ready to commit to becoming antiracists. It's also an incredibly rich, moving and entertaining read.
In an exceptionally approachable style--he does want to be his readers' Black Friend, after all--award-winning marketing professional, activist and philanthropist Frederick Joseph addresses the systemic racism and white supremacy that have devastated the lives of people of color for hundreds of years. He does this hoping that white people will take the racial justice baton from people of color and thus take on the work of dismantling these systems. As he writes, "the oppression that white people have inflicted on people of color since, well, damn, the very inception of this country can only be undone by the oppressors (white people)."
Speaking directly to his intended readers--particularly white people "who want to do better, who want to be better"--Joseph asks for accountability for the "historic and current inequities and disparities plaguing Black people and people of color as a whole." He also aims to provide validation for people of color, reminding them that they are not alone in their experiences in the world. Ranging in tone from warm to passionate, Joseph asks white readers to accept him as their Black friend: someone who, in the spirit of friendship and positive change, will speak the truth and call them out for hurtful or inappropriate words and behaviors.
Joseph shares anecdotes, introduces important Black cultural and historic figures, describes racist systems and offers suggestions for becoming a better white person. He makes frequent (and often humorous) use of shaded sidebars with explanations and elaborations on his topics. For example, in the chapter called "This Isn't a Fad; This Is My Culture," he inserts a sidebar explaining the difference between cultural appropriation and appreciation, with questions to ask oneself. "Is the thing I want to wear used in specific ceremonies or rituals? If so, say no." Page by page, Joseph works to break down cultural stereotypes and missteps. He believes that the white assumption that people of color aren't "dynamic or layered"--that they wouldn't be able to enjoy Star Wars or Ed Sheeran, for example--comes from the fact that many white people have not had to step out of their own "cultural comfort zone": the mainstream. Since, as he writes, so much of mainstream culture is rooted in whiteness, people of color "grow up learning, knowing, and even loving many things that aren't rooted in [their] culture."
Joseph incorporates frequent, fun and relevant cultural references to television, YouTube, sports teams, music and video games. Also included are interviews with contemporary artists, musicians, writers and activists such as The Hate U Give author Angie Thomas; actor and playwright Tarell Alvin McCraney (In Moonlight Black Boys Look Blue); activist and social impact consultant Jamira Burley; storyteller, author, rapper, spoken-word artist and TED Talk speaker Joel Leon; and racial justice activist and entrepreneur Saira Rao. These contributors offer visionary perspectives and opinions on racism in various industries.
Throughout the book, Joseph includes stories about his own experiences of racism. His high school had many more white people than his middle school. His white friends and their families regularly reflected casual racist stereotypes about him, asking what "hood" he lived in, joking about his mother making fried chicken and assuming he could dunk a basketball and aspired to the NBA. Strangers who were amazed at his "articulate" way of speaking suggested that he consider college, even though he was already an honors student fully intending to attend college. Painful examples like these fill the pages, but Joseph does not spare himself and his own part in these encounters, acknowledging the ways he played into the faulty assumptions people made. He describes how, in trying so hard to fit in, he would laugh and go along with the offensive comments, squashing his frustration and discomfort by allowing himself to be the token Black friend (as opposed to an actual Black friend, as he clarifies in the introduction). This way of acting may have made him popular in high school, but it was not sustainable, nor was he being true to himself. As he grew older, he began to seek new ways of navigating the inherent racism in his communities.
Packed with hefty ideas and information from start to finish, The Black Friend concludes with what Joseph drily calls "your very own Encyclopedia of Racism," as well as short bios of "People and Things to Know" and a fabulously rich and diverse playlist (he comments throughout the book about how surprised white people are to find that he likes a wide range of music, including soft rock).
White readers who want to do and be better may find that The Black Friend provides the tools they need for crossing over from being someone who empathizes with the struggles of Black people to someone who is an active, vocal and effective antiracist. And, in the best of all worlds, a good white friend. --Emilie Coulter
Candlewick Press, $17.99, hardcover, 272p., ages 12-up, 9781536217018
---

---
Frederick Joseph: Author, Antiracist, Accomplice to Positive Change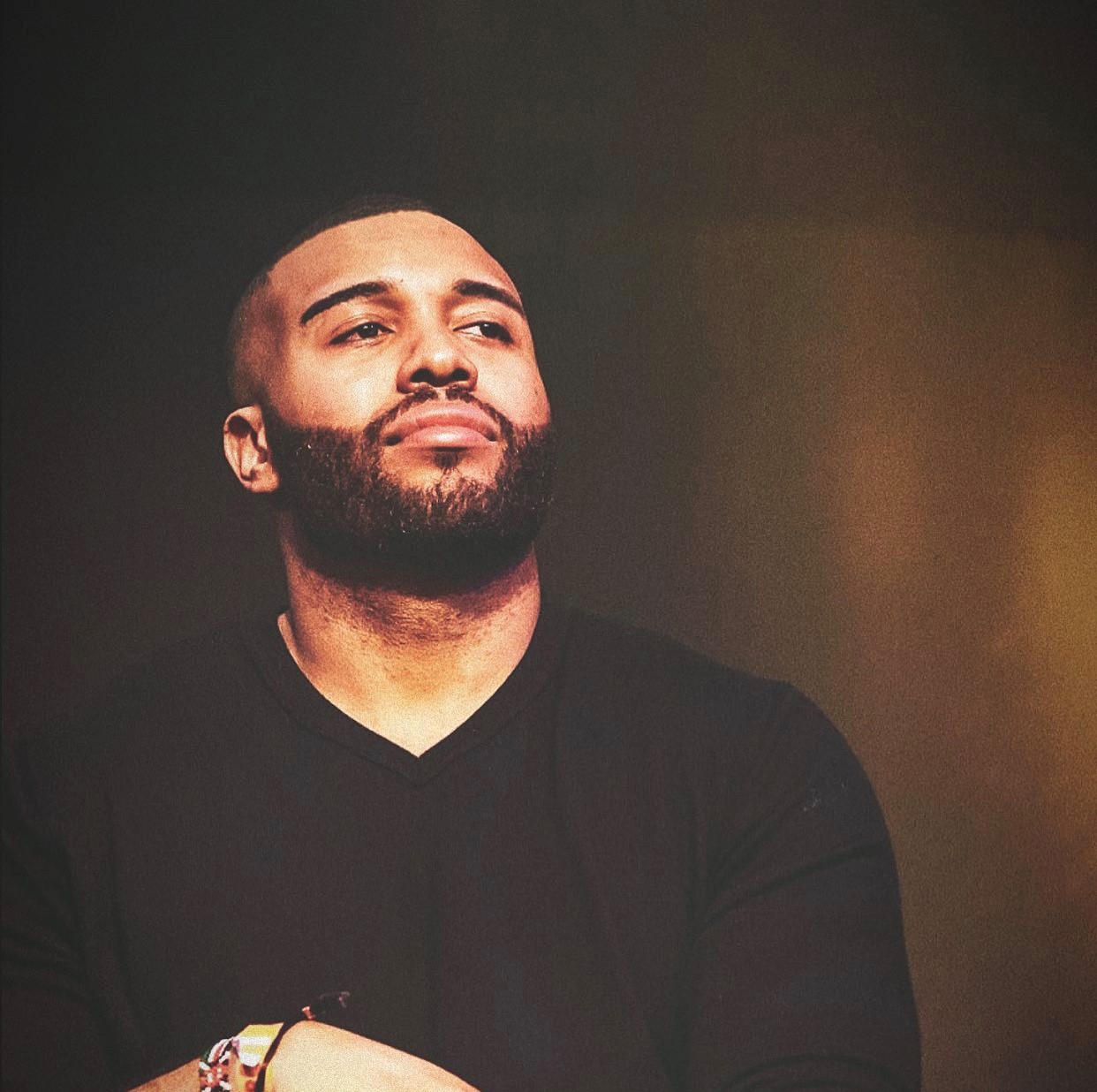 Frederick Joseph is a man on a mission. Through various channels--his nonprofit creative marketing company, social media and now a nonfiction YA book--he is trying to "make things better" in the world. Specifically, he would like to make a dent in racism and white supremacy by educating his readers about systemic racism and advocating for more inclusion of traditionally underrepresented populations in media. In The Black Friend: On Being a Better White Person (Candlewick Press, December 1, 2020), Joseph offers his friendship to white readers, asking them to open their hearts and minds to the realities of Black life.
As you say in The Black Friend, the book is meant to be "a guide for white people to understand and be better." But it's not the "duty" of Black people to educate white people about racism, privilege and white supremacy. Why not leave the work to the people responsible for centuries of oppression?
I suppose I made that decision for two reasons. One, you can't expect a person to catch a fish if no one ever taught them how. While white people are responsible, the issues are so ingrained in our society that most can't even see them to unlearn them. Two, conditioning in white supremacy is so deep that in this moment both white people and some Black people are unpacking and unlearning, so one shouldn't assume that every Black person is equipped to be educating people about racism. Though, this does [sometimes] happen, and a great deal of problematic information and ideals are shared. I decided to attempt to be a voice who doesn't know everything, but may be a bit better equipped due to years of learning and growing myself.
So much of The Black Friend is about the power and nuance of language. You talk about being an accomplice versus an ally; an antiracist versus an empathizer. The words and phrases you use capture a need for action versus passive disapproval: making change versus wanting change, yes?
Exactly! In my opinion, language is the most powerful thing we have. Our words can capture the imagination and influence a generation. I'm very particular about how I describe what we should do and who we should be at a time like this... and going forward.
You weave in stories from your own life, facing your younger self with courage, honesty and clear eyes. Why was it important to you to be so open, even about your most cringeworthy moments?
I'm asking people, and young people in particular, to look deep within themselves and change. That's a very vulnerable thing, so my stories are somewhat of an olive branch. You give me your ear and your heart, I'll give you some of me. Maybe then we can trust one another.
In your experience, is storytelling an effective channel for change?
I think storytelling has been the most effective channel for change. When Mamie Till displayed Emmett in his casket publicly, when people were being hosed fighting for civil rights, when Katrina hit New Orleans, each moment helped tell a story. Those stories helped create change and brought necessary support to the need.
What were you looking for in choosing the amazing activists and artists to include in The Black Friend?
I wanted to feature people who I not only respect, but who would say things that stand the test of time. I also had to have a certain level of chemistry and trust in them.
Dr. Martin Luther King Jr. considered "the white moderate" to be one of Black people's greatest obstacles to civil rights. In his "Letter from Birmingham Jail," he wrote, "Shallow understanding from people of good will is more frustrating than absolute misunderstanding from people of ill will." Is this "shallow understanding" what you mean when you talk about people saying they "don't see color"?
Those are exactly the people I'm talking about. At some point I'm going to work on an entire think piece about the white and Black moderates and how they inherently thwart aspects of progress.
Through your #RentRelief GoFundMe campaign, you raised more than $1 million to help 5,000 families with expenses during Covid-19. With your #BlackPantherChallenge, you raised another $1 million to send 73,000 kids worldwide to see Black Panther for free. How can young people today--especially those who are not traditionally powerful--use their power for good?
Honestly, I don't want to be cliche, but the answer is just do something. Anything. I didn't always have a following or access. In fact, when I did the #BlackPantherChallenge I only had about 200 followers, but I put myself out there. In high school, I used to walk around from classroom to classroom during can drives asking people to give me a dollar each and then I would go to the grocery store and buy cans, instead of asking people to donate cans. I knew that would be more effective and didn't mind putting myself out there for a good cause. Just do something, big or small.
Your writing is full of so much energy and humor... but sadness, anger and fatigue seep through, too. Given where the world is today, with a global pandemic as well as major political and social unrest, do you feel more exhausted or exhilarated now that it's finished?
I feel a bit of both. There's so much happening, as you said, it's hard to be exhilarated, but I am hopeful. But there is always more work to be done. My personality is beautifully and painfully obsessive, so I'm already working on a book where I'm attempting to tackle helping tear down the patriarchy.
Is there anything you didn't say in The Black Friend that you now wish you had?
I wrote The Black Friend before the racial uprising of 2020 and I guess if I was going to say something else, I would probably give a few more plugs for building a more equitable world beyond racial liberation. Medicare for all, free college, all that good stuff. --Emilie Coulter
---
Shelf vetted, publisher supported.

Great Reads
Rediscover: Jan Morris
British journalist, travel writer and historian Jan Morris, "who wrote about history's sweep and the details of place with equal eloquence and chronicled her life as a transgender woman," died November 20 at age 94, the New York Times reported. As James Morris, she was a military officer in one of Britain's most renowned cavalry regiments, and then "excelled as a travel writer, drawing literary portraits of places like Manhattan, Hong Kong, her beloved Wales (she was a dedicated Welsh nationalist), Oxford in England and Trieste in Italy." At 46, she underwent transition surgery, explaining the reasoning in the memoir Conundrum (1974), which was written two years after the operation under a new byline, Jan Morris: "I was three or perhaps four years old when I realized that I had been born into the wrong body, and should really be a girl."
Her more than four dozen books, half of which were published after her transition, include Venice (1960), which won Britain's Heinemann Award for Literature; Destinations (1980); Last Letters from Hav (1985), a finalist for the Booker Prize; Thinking Again (2020); In My Mind's Eye: A Thought Diary (2018); Fisher's Face, or, Getting to Know the Admiral (1995); The Hashemite Kings (1959), Heaven's Command: An Imperial Progress (1979); and a three-volume history of the British Empire. A final work, Allegorizings, will be published posthumously.

Book Reviews
Fiction
Sourcebooks Landmark, $16.99, paperback, 432p., 9781728215693
Algonquin, $16.95, paperback, 320p., 9781643750897
Putnam, $16, paperback, 352p., 9780593085141
Mystery & Thriller

Harper, $28.99, hardcover, 608p., 9780062955456
Graphic Books
Plume, $18, paperback, 112p., 9780593087794
Food & Wine
Grub Street, $32.95, hardcover, 320p., 9781911621935
History
Pegasus Books, $35, hardcover, 576p., 9781643135489
Avid Reader Press, $28, hardcover, 288p., 9781501143373
Metropolitan Books, $29.99, hardcover, 352p., 9781250225672
Art & Photography

Ecco, $39.99, hardcover, 304p., 9780063028746
Children's & Young Adult

Katherine Tegen Books, $16.99, hardcover, 272p., ages 9-12, 9780062936974
Peachtree, $18.99, hardcover, 40p., ages 7-12, 9781561459353
HarperCollins, $17.99, hardcover, 40p., ages 6-9, 9780062877703
---