From the Shelf
All Animals A-Board
Animal books, like counting books and abecedaries, are part of the bedrock of children's literature. The following board books excellently showcase animals to teach about opposites, family and, well, the animals themselves.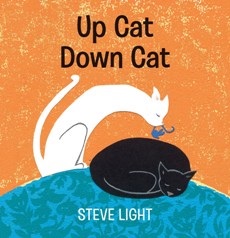 Steve Light's Up Cat Down Cat (Candlewick, $7.99) is a delightfully illustrated education on opposites for the under-three crowd. On each double-page spread, a black cat and a white cat are shown committing opposite acts through creative methods. "Long" is the white cat playing with a mouse toy, stretched on its back across the spread; "Short" is the black cat peeking into a mouse hole, curled up on only the right-hand page. Sparse text and bold, textured collage illustrations make this board book eye-catching and appealing.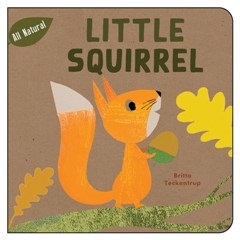 In the new All Natural series, Little Squirrel by Britta Teckentrup is one of two books currently available from Orca Book Publishers ($10.95, ages 0-2) "printed in Germany on 100% recycled paper using eco-friendly inks." Each title in the series focuses on a "young critter out and about in the... world." Little Squirrel makes a cozy home in an oak tree and works hard to save up beechnuts and acorns for the winter. By using a palette of slightly exaggerated colors from the natural world, Teckentrup makes her gentle story pop.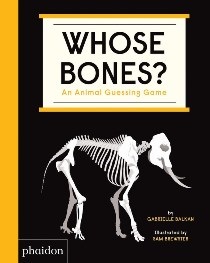 Caregivers looking for an unusual turn on the subject of animals might enjoy sharing Whose Bones? (Phaidon, $12.95) with their two- to four-year-old kids. Gabrielle Balkan and Sam Brewster introduce children to animals starting from the inside out, asking, "Whose bones are these?" On the left-hand page, there is a skeleton; on the right, a list of facts about the animal--then the right-hand page folds out to reveal the outside of the animal. A very cool way to de-creepify the skeleton for young children. --Siân Gaetano, children's and YA editor, Shelf Awareness

In this Issue...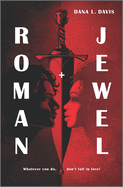 A Black teen standby for the female lead in Broadway's hip-hopera reimagining of Romeo and Juliet puts her career in jeopardy when she falls for the play's Romeo.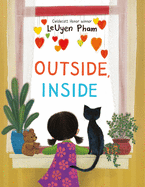 This optimistic book will help even very young children make sense of Covid-19.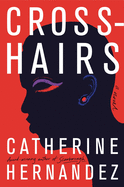 Catherine Hernandez uplifts the LGBTQ community with shocking beauty in this dystopian tale of fascism and hatred set in a near-future Canada.
Review by Subjects:
Fiction ⋅ Mystery & Thriller ⋅ Nature & Environment ⋅ Children's & Young Adult

From Bank Square Books/Savoy Bookshop & Cafe
Upcoming Events
VIRTUAL: Sci-Fi & Fantasy Book Club Discusses Ninth House by Leigh Bardugo
01/25/2021 - 8:15PM
Join us at 8:15pm! Discussing Ninth House, by Leigh Bardugo, and meeting at the via Zoom. Find a list of book selections here. This month's meeting will be held virtually on Zoom. Please email events@mysticbooksinc.com if you would like to join the Zoom!
VIRTUAL: Read of The Day with Luanne Rice (The Shadow Box)
01/26/2021 - 6:00PM
Bank Square Books presents an author discussion and Q&A with bestselling author Luanne Rice in advance of the release of her newest book, The Shadow Box. Luanne will be in conversation with Rick Koster of The Day as part of the book club, Read of The Day, co-hosted by The Day and Bank Square Books. This event is free, registration is required to join the Zoom. Copies of Luanne's books preordered through our website will be signed by the author. ...
VIRTUAL: Kenneth Rosen (Troubled) Author Talk and Q&A
01/28/2021 - 6:00PM
Bank Square Books and Savoy Bookshop & Café present an author talk and Q&A with Kenneth R. Rosen for the release of his new book, Troubled: The Failed Promise of America's Behavioral Treatment Programs. This event is free, but registration is required to join the Zoom. About the Book An award-winning journalist's breathtaking mosaic of the tough-love industry and the young adults it inevitably fails. In the middle of the night, they are...
VIRTUAL: Daniel Simpson (The Truth of Yoga) Author Talk and Q&A
01/30/2021 - 2:00PM
Bank Square Books and Savoy Bookshop & Café, in partnership with the Mystic Yoga Shala, present a virtual author event on Zoom with Daniel Simpson, author of The Truth of Yoga as a part of our Winter 2021 Self Improvement Series. This event is free, but registration is required to attend the Zoom. About the Book A succinct, approachable guide to the origins, development, key texts, concepts, and practices of yoga. Yoga is practiced by many millions of people worldwide and...
VIRTUAL: Romance Book Club Discusses The Midnight Bargain, by CL Polk
02/01/2021 - 8:00PM
Join Romance Book Club to discuss The Midnight Bargain, by CL Polk. This month's meeting will be held virtually on Facebook at 8 PM EST. Interested in joining? Email events@mysticbooksinc.com.
VIRTUAL: K. Chess (Famous Men Who Never Lived) Author Talk and Q&A
02/03/2021 - 6:30PM
Bank Square Books and Savoy Bookshop & Café present a virtual author event on Zoom with K. Chess, author of Famous Men Who Never Lived. Chess will be in conversation with Mike Chen, author of We Could be Heros. This event is free, but registration is required to attend the Zoom. About Famous Men Who Never Lived Wherever Hel looks, New York City is both reassuringly familiar and terribly wrong. As one of the thousands who fled the outbreak of nuclear war in an...
Book Candy
Bridgerton Readalikes
The New York Public Library recommended "30+ Bridgerton readalikes to steam up all your nights."
---
Mental Floss shared "7 surprising facts about Octavia Butler."
---
Author Peter Salmon chose his top 10 books about great thinkers for the Guardian.
---
Future Road Trip: Sarajevo Times highlighted "five spots for book lovers" in the capital city of Bosnia and Herzegovina.
---
The Flow bookcase "was born as a stylistic exercise with the desire to create an object with an 'extreme shape,' " Bookshelf noted.

Great Reads
Rediscover: Eric Jerome Dickey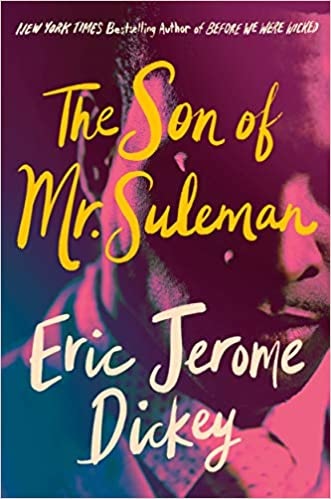 Eric Jerome Dickey, "who blended crime, romance and eroticism in Sister, Sister, Waking With Enemies and dozens of other stories about contemporary Black life," died January 3 at age 59, the Associated Press reported. A native of Memphis, Tenn., Dickey moved to Los Angeles after college and worked as a software engineer in the aerospace industry, but found himself drawn to the arts. He "was an aspiring actor and stand-up comic who began writing fiction in his mid-30s and shaped a witty, conversational and sometimes graphic prose style," the AP wrote. Dickey also worked on the screenplay for the 1998 movie Cappuccino, wrote a comic book miniseries for Marvel, and contributed to such anthologies as Mothers and Sons and Black Silk: A Collection of African American Erotica.
His nearly 30 novels include Bad Men and Wicked Women, Milk in My Coffee, Cheaters, Chasing Destiny, Liar's Game, Between Lovers, Thieves' Paradise, The Other Woman, Drive Me Crazy, Friends & Lovers, Naughty or Nice and the Gideon crime fiction series (Sleeping with Strangers, Resurrecting Midnight and more). A final novel, The Son of Mr. Suleman, will be released in April by Dutton ($27).
The Writer's Life
Mateo Askaripour: Bold Aims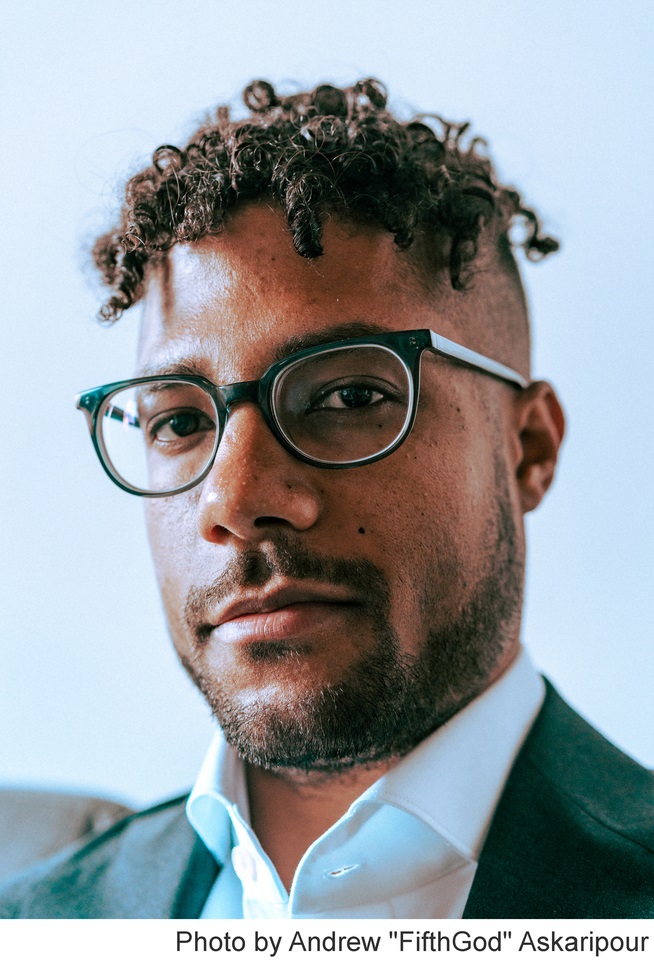 Mateo Askaripour was a 2018 Rhode Island Writers Colony writer-in-residence, and his work has appeared in Entrepreneur, Lit Hub, Catapult, The Rumpus, Medium and elsewhere. When he's not writing or reading, he's bingeing music videos and movie trailers, drinking yerba mate or dancing in his Brooklyn, N.Y., apartment. His debut novel, Black Buck (Houghton Mifflin, January 4; reviewed below), is a hilarious, razor-sharp skewering of America's workforce.
What inspired you to take on corporate sales?
This question reminds me of what one of my brothers once told me: "In karate, in order to break a wooden board, you need to aim at what's behind it." The same applies to Black Buck. It wasn't my intention to take on corporate or startup sales; I planned to call into question America itself. Sales and startups were just the most readily available access points, given my experience with them. Plus, they're rich with astronomically high highs and the lowest of lows, and I hoped that any story centered on them would be engaging, entertaining and, if done right, earnest.
Darren, the main character, makes choices that are simultaneously difficult and easy to understand. How challenging (or not) was it to write a character like him?
I'm still in a place where I read reviews, and most people, including those who enjoy the book, seem to dislike Darren for the majority of the book, which I understand. Some have called him an "anti-hero," which calls into question the definition of a hero itself. Many people looked at John Wayne and Hitler as heroes, you see what I'm saying? With Darren, I sought to create someone who felt extremely real, relatable, and worth rooting for. And when his potential is activated by Rhett, his journey, no matter how hard it can be to watch, had to match the intensity that I wanted people to feel while reading. It was also important to me for Darren's path to redemption to be pushed on him rather than be a conscious choice of his own. Writing him wasn't too difficult, but it was hard for me to subject him to so much pain, and then have him turn around and hurt others.
Advice from the elders in Darren's life influences some of the significant decisions he makes. Can you speak to this?
I've never been asked this before, so thank you for the question. It's true, he largely looks to his mom, Mr. Rawlings, and Wally Cat for advice. His mom helps him dress for his first day at Sumwun. Mr. Rawlings tells him to not let the white boys at work beat him down. And Wally Cat gives him so much game it's hard to understand why Darren would ever stray away from it. Darren's shift to Sumwun, and receiving social, spiritual and emotional advice from someone like Rhett, hits the reader harder because he just entered this world and quickly forgets much of what he's been taught, which can happen when you're caught in high-pressure, unfamiliar environments. It's what happened to me.
I have four brothers, two parents and loving friends who have always given me solid advice, but due to vanity, ignorance and plain stupidity, I didn't always listen to them. This brings to mind graven images, people mistaking a finger pointing at the moon for the moon itself, and all of those other metaphors for just how hard it is to discern what's real from what's smoke and mirrors. But sometimes you need to lose yourself in order to find it. That sounds Hallmark as sh*t, but it's true.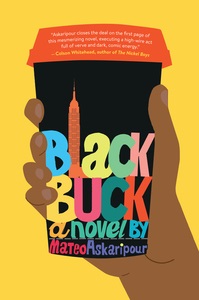 What was appealing about using satire and absurdity as devices?
When I began writing Black Buck, I was intentional about the humor, some of the absurdity, but not so much the satire--that was a label other people slapped on later, and one that took me a while to accept. At first, I pushed back, because I thought satire wasn't earnest, but now I realize it's one of the sincerest forms of art out there. Speaking to the book's humor is becoming harder for me. It's easy for me to say that I didn't want to write 400 pages of doom and gloom, especially when most people, at least theoretically, know that racism is bad. But it's more than that. I wanted to use humor, from the very beginning, to invite people into the story so that I could prime them for the heavier themes in the book.
However, I'm aware that for some people, the book is just a funny piece of work, and they never think about it more deeply than that. Last year, a friend asked me if I was prepared for the "double read," where some people will feel the palpable horror that Darren experiences, while others will only see the humor in it. To that I said, yeah, but this work is a mirror, and what people see is only a reflection of themselves. I can't control what readers think and feel, and I wouldn't want to.
Black Buck seems primed for a successful television or film adaptation. Did this come to mind when you were writing?
There are some Hollywood things in the works, for sure, but I wasn't thinking about it while writing Black Buck. Of course I had dreams of the book getting into as many hands as possible, and the thought of bringing it to the screen is something I wanted, but it didn't influence my writing. I only spent more time thinking about it when those opportunities began to materialize, shortly after we announced the book deal in August 2019.
For my next works, especially my fiction, I am thinking about it more, but it's not, as much as I'm conscious of it, affecting what I write, how I write, or why I write.
Liberation is a big theme in your book. How do you see the role of literature, both writing and reading it, in liberatory practices?
Damn, this is a good one. People often describe good fiction as "transporting," which is a liberating act itself. "Escape" is another word. As I'm thinking through this, I'm like, "Yo! This question is big!" For me, writing is when I feel the freest. Full stop. And that feeling--of limitations being defined by my own ideas and ability, or lack thereof--helps me in other parts of my life that are less in my control.
One of the best parts about reading fiction is that it can act as a simulation to experience things you otherwise wouldn't or haven't, which has the power to help you live better. With Black Buck, I didn't want it to be an escape; in fact, I wanted it to take the reader hostage and show them just how real reality is. I was hoping that those who have had experiences like Darren--of being the solitary "other"--would be able to breathe a little easier, at least for a moment, knowing they're not alone. Peace, even if fleeting, is a form of liberation.
Furthermore, I wanted to put together a blueprint of sorts, so that those who are struggling professionally, emotionally, mentally and in many other ways--given how sour the American pie is for some people--would be able to gain a few actionable tips on how to improve their situations. This was my boldest aim, and only time will tell if I've achieved it. --Shannon Hanks-Mackey, writer and editor
Book Reviews
Fiction

Atria, $27, hardcover, 272p., 9781982146023
Houghton Mifflin, $26, hardcover, 400p., 9780358380887
Pamela Dorman/Viking, $26, hardcover, 320p., 9781984881663
Morrow, $17.99, paperback, 384p., 9780062674975
Other Press, $16.99, paperback, 224p., 9781635420371
Random House, $28, hardcover, 384p., 9780812998443
Mystery & Thriller
Gallery/Scout Press, $28, hardcover, 352p., 9781982127602
Park Row, $27.99, hardcover, 336p., 9780778389330
American Mystery Classics, $15.95, paperback, 288p., 9781613162002
Nature & Environment
MCD, $27, hardcover, 304p., 9780374139681
Children's & Young Adult

Roaring Brook Press, $18.99, hardcover, 48p., ages 4-7, 9781250798350

Inkyard Press, $18.99, hardcover, 336p., ages 12-up, 9781335070623
Bloomsbury Children's Books, $18.99, hardcover, 144p., ages 10-14, 9781681199443
---